What's new
June 2017
Added Moon Traffic blister card for Roxy/Clifford Project M8.
Added more detail pictures for the Kresge Freighter copy and added a page for a Hawk copy that looks like it was made by the same unknown manufacturer for Kresge as well.
Added a most unusual Security Copter moulded in brown to the Helicopter P3 page.
Added an inside view to the Prospector page.
(a third down their respective pages)
May 2017
The pages for the Golden Astronaut Super Set and its vacuformed moonscape have been updated now that I finally have one. The main Packaging, Toys, Story and Numbers pages have also had the odd line added concerning this set.
Added three blister cards for LP 607 Exploring on the Moon series.
Jan 2017
Added box image for LP Space Bus.
Added footnote for more info on Giant brand.
Xmas 2016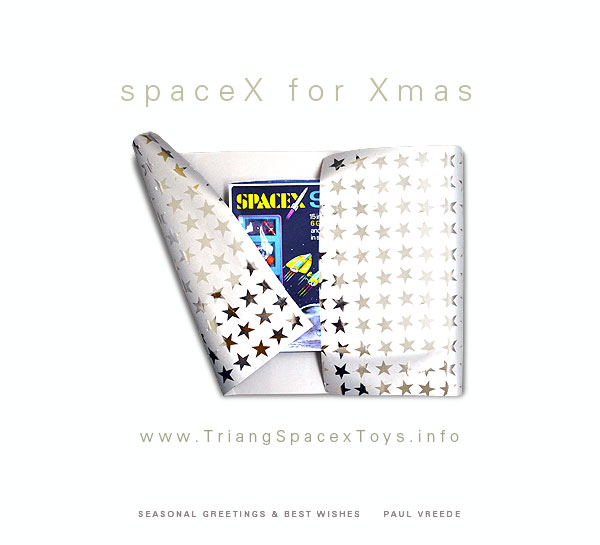 After many years in the works, this site -finally- went live.