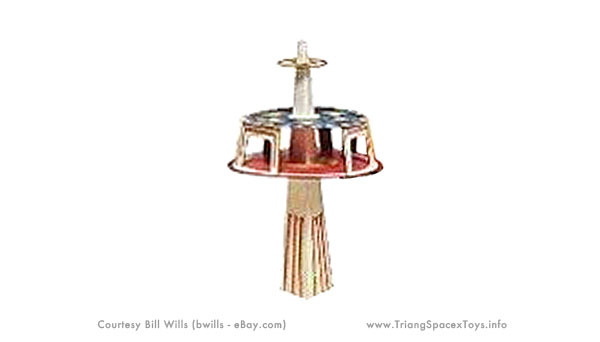 The GA Spaceport Tower is included on the GA Gift Pack as illustrated in the 1971 dealers' catalogue from Multiple Toymakers (shown below). The parts are printed on the rear of the corrugated backing card, and die-cut for easy removal and assembly.
The photograph in the catalogue is the only clue we have to what this tower looks like. If the built-up tower and pack were photographed together, then the tower might be some 15 in / 38 cm tall based on the height of the pack mentioned in the catalogue. Because it's made from corrugated card, chances are slim that an example survives...
(As a note, I am hoping for better quality scans to replace the blown-up picture above).