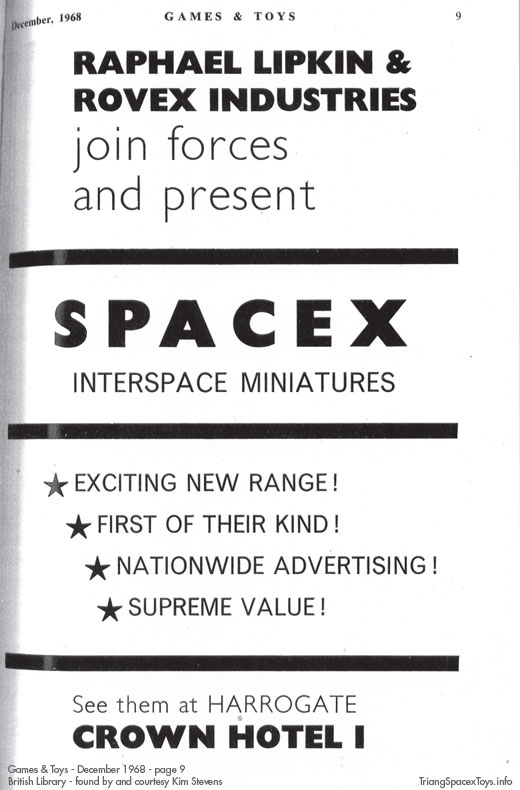 The December 1968 issue of British toy trade magazine Games & Toys saw the proud announcement of the brand new Spacex range, to be unveiled at the forthcoming Harrogate International Toy Fair the next month.
The joint presentation by Lipkin and Rovex must have been due to Lipkin's involvement with the three larger Spacex toys next to Rovex' offer of the smaller vehicles, all of which were made available through the Rovex Wholesale Dept.
The mention of "nationwide advertising" is tantalising to say the least - so far we haven't found anything along those lines yet... (research opportunity here! :)
The scan above is from a photocopy Kim Stevens had made at the British Library. A decade and a half later, the ever-so-lucky Paul Woods found a copy of this magazine for himself and sent in the photo below. Showing the introductory advert has a yellow background, and sits opposite another page advertising Raphael Lipkin's Pippin Toys and Dolls brands as made by Rovex.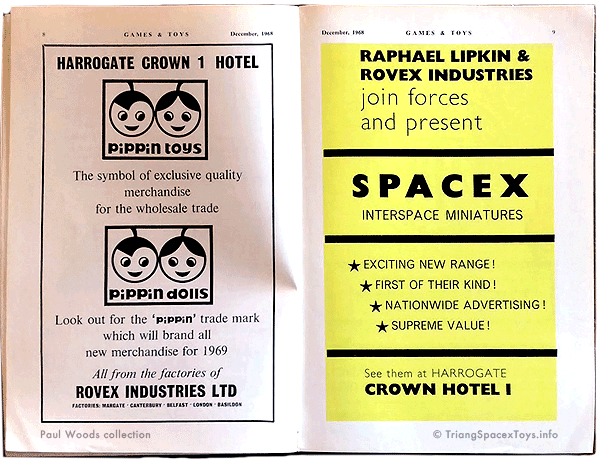 The magazine's cover is taken up with an advert for the forthcoming Harrogate Toy Fair. Interesting to see that the magazine had been going for 104 years already in 1968.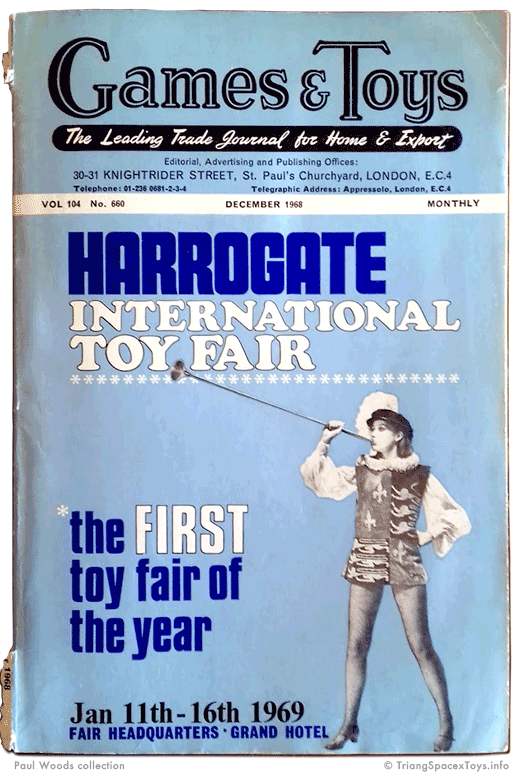 Inside the magazine is a listing of companies exhibiting at the Harrogate Fair (very similar to those in the Fair's own catalogue (see next page). Spacex isn't mentioned here, though the 'exclusive merchandise' could very well be it.