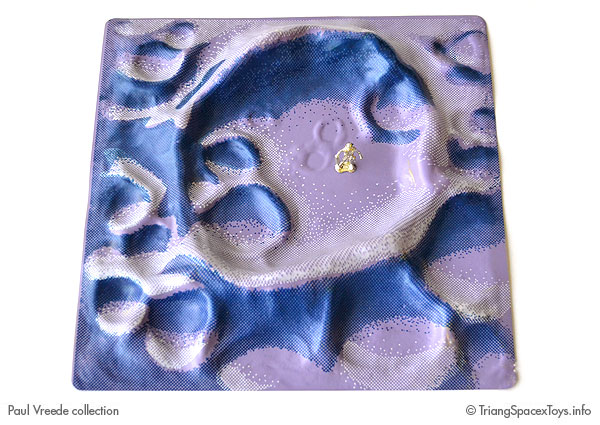 Although not specified on the GA Super Set box, this vacuformed moonscape will most likely have been produced in the US, much like the Spacex equivalent was made in the UK as stated on the Spacex Superset 1 box.
Size
10 1/4 in
10 5/16 in
3/4 in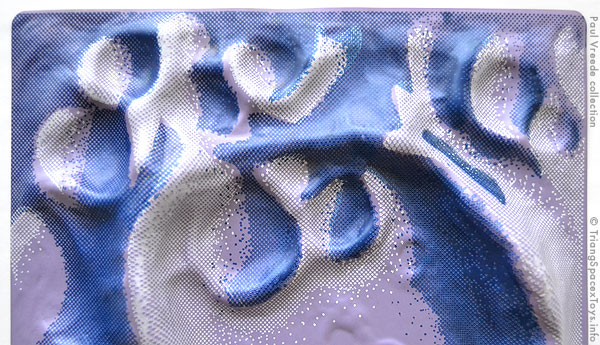 While the Spacex moonscape has spray-painted highlights, the GA version has highlights in white and shadows in dark blue, screenprinted in a coarse pattern of halftone dots. Each flat sheet of purple plastic will have been printed before being shaped into 3 dimensions.
Variations
Possible shade differences in printed highlights, and possible differences in cut out shape
Doesn't carry any markings
Spacex
Golden Astronaut



From sets containing multiple toys, use your browser's Back button to return here.
The Spacex moon surface, in idea and method if not in detail, which was in turn based on the moonscape included with the Triang-produced Johnny Astro set.