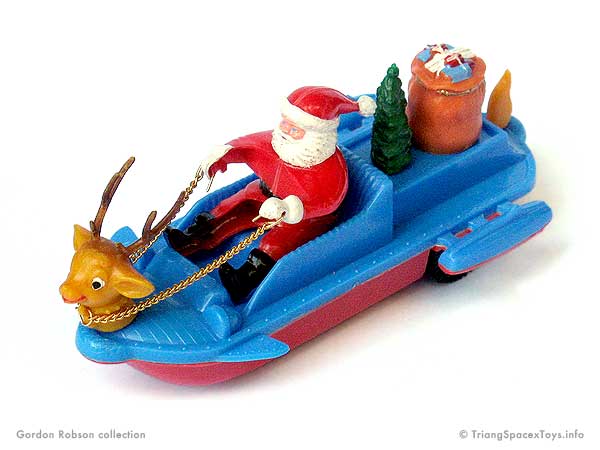 The LP Space Blimp of Christmas has friction-driven rear wheels. There's a single small wheel at the front.
The strange name for this toy is probably due to the Chinese word Fēichuán describing not only a spaceship, but also an airship, dirigible or blimp. Presumably the wrong word was picked from a dictionary for the name in English.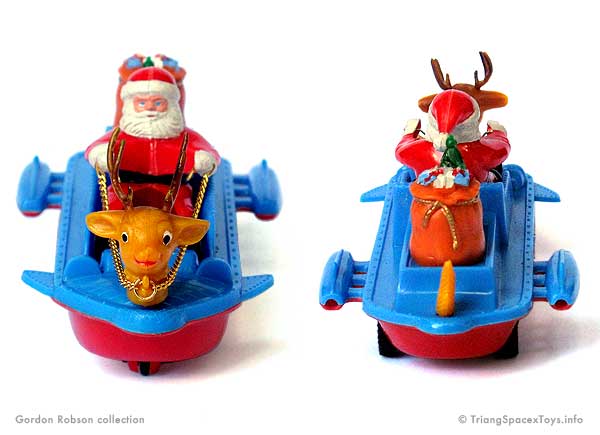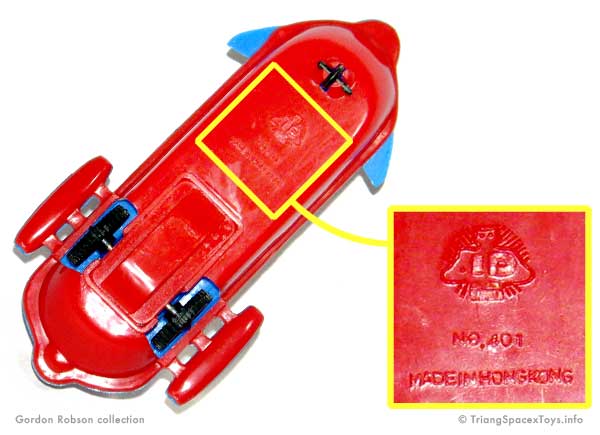 Because the toy is much wider than the box, it sits inside at an angle. As is shown on one side of the box, all the topside details are loose inside the box and need to be fitted by the owner.
The Space Blimp also became available in a larger window box, where it fitted fully assembled (opens in new window). The example shown has the opposite colour combination of red over blue, where both colour combinations will have been produced simultaneously.