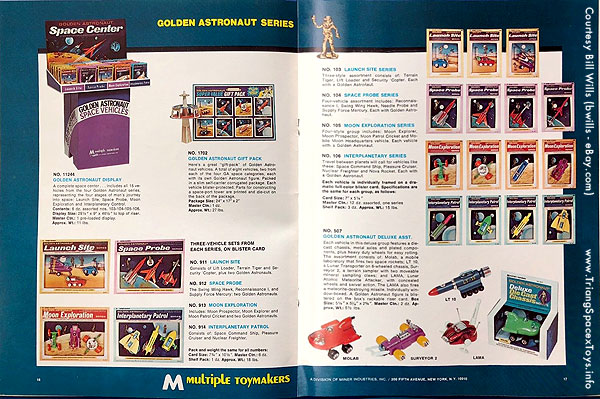 Another interesting pair of pages, with a gift pack not seen anywhere else or before. Which also merits a page to itself (use your browser's Back button to return here).
The rest of the page contents has been taken over from earlier editions. The blister cards are still the prototype cards as made up for the 1969 catalogue, while the 4 later toys in window boxes are taken over from the 1970 catalogue (see pages for both in this section).
Again the triple cards are still included. And again, no boxed sets are shown - just as mystifying as it was for 1970...