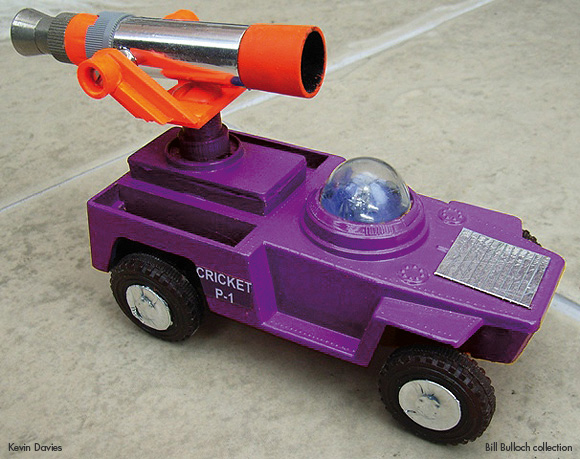 Kevin Davies is a very experienced modelmaker, and that's immediately apparent in his amazing creations. His first Spacex-inspired model was the large-size Cricket shown above, based on the smaller-sized military version of this vehicle (shown at the end of the Cricket origin page - use your browser's Back button to return here) for which he made a scaled-up Cricket missile launcher.
His next endeavours were even more ambitious, being a continuing series of large models of Spacex Stage 1 vehicles, where his idea was to make detailed models of life-like craft that could have served as the originals for the simplified toys we know so well. It's taken Kevin four years to complete this series of models, keeping his fans in suspense on which one would follow.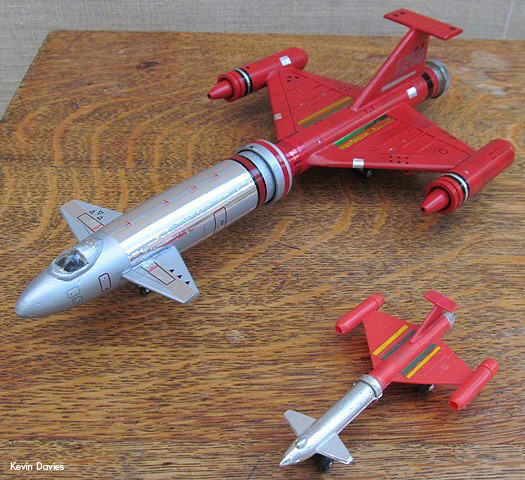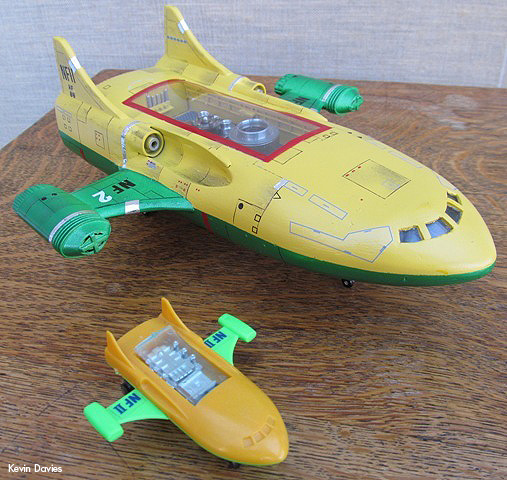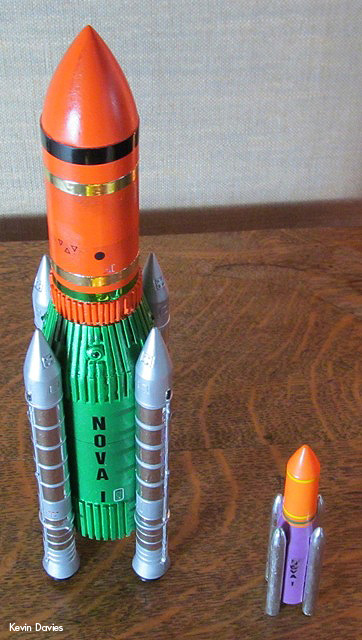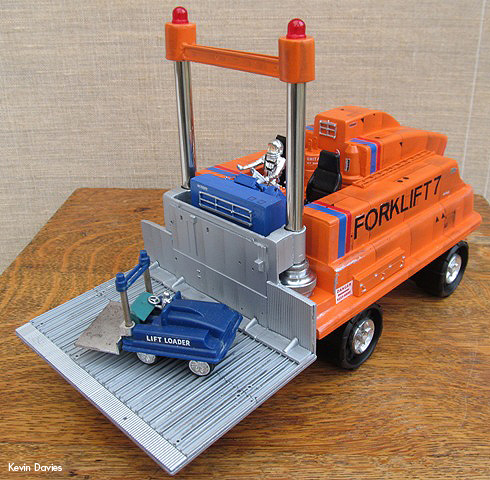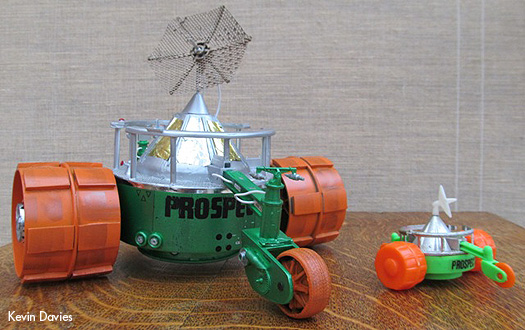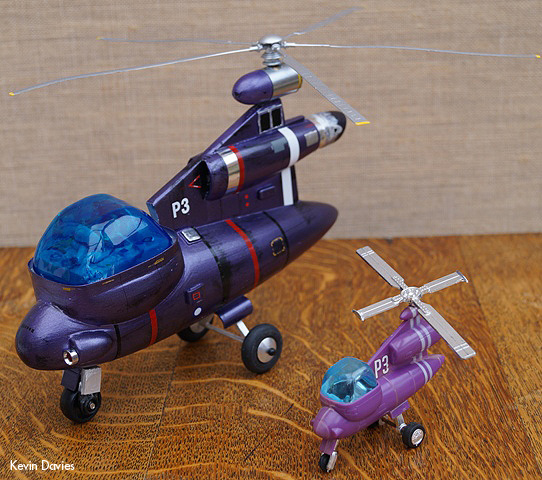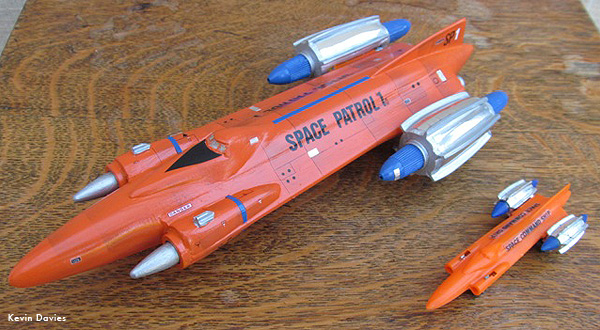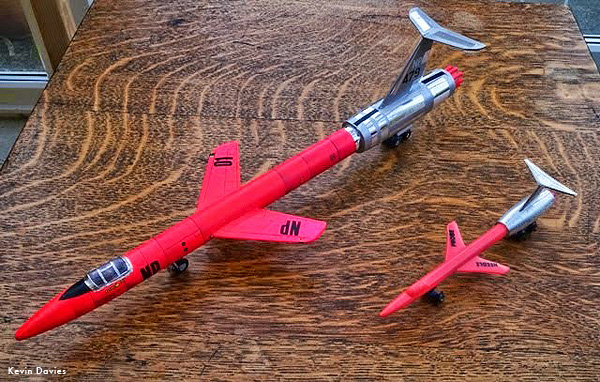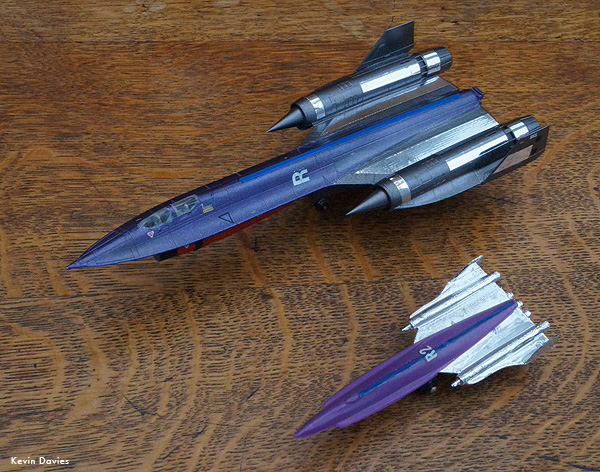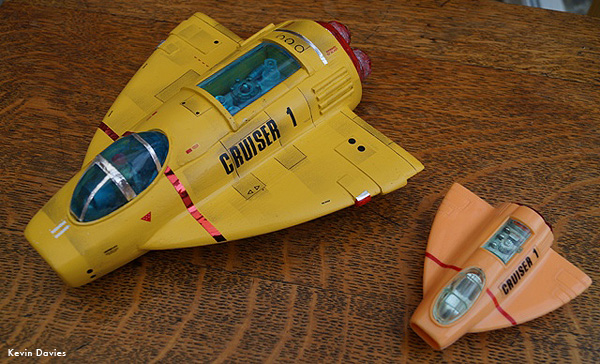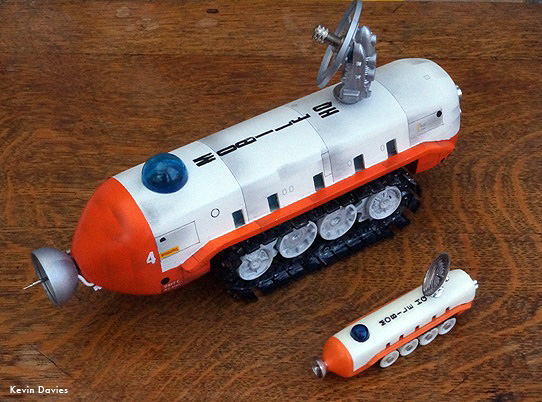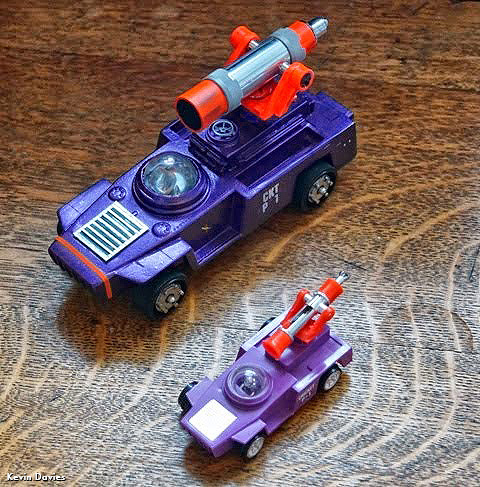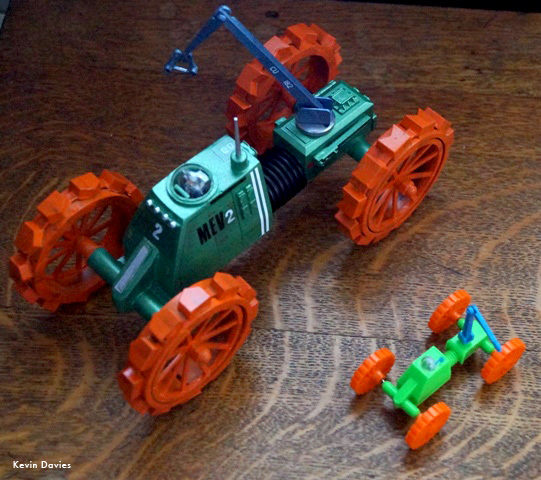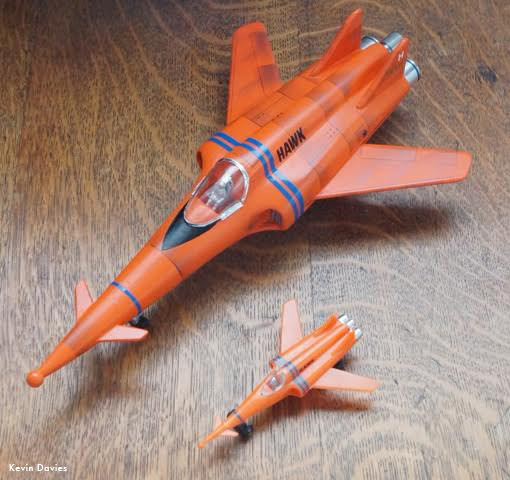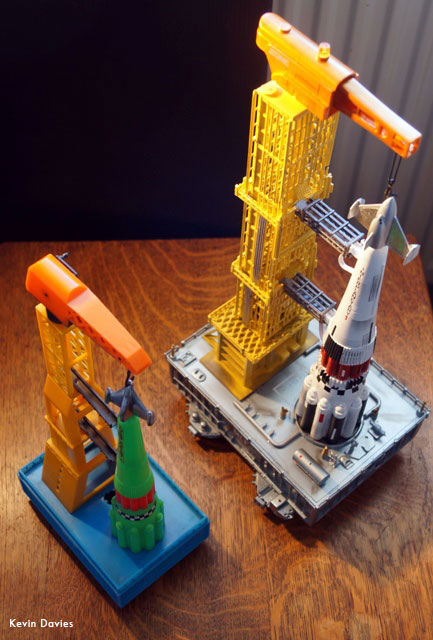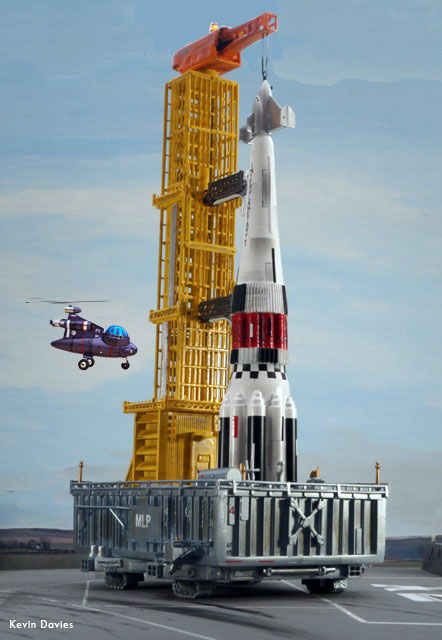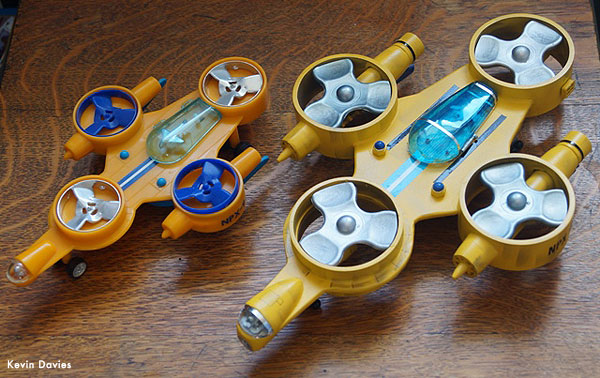 Kevin took some photographs of how he built the Hawk, one of the last models to complete the line-up. These can be seen on Moonbase Central here, here, here, and here (open in new windows).
Additional views of all models, including some more pictures of how they were built, can also be found on Moonbase Central by searching for Kevin's name. You'll also find plenty of beautiful photos Kevin took of his Spacex craft on the base he built for them (as below). Several pages of results also include some of Kevin's other work based on other sci-fi sources, all of which is more than worth having a look at. And here's an overview feature.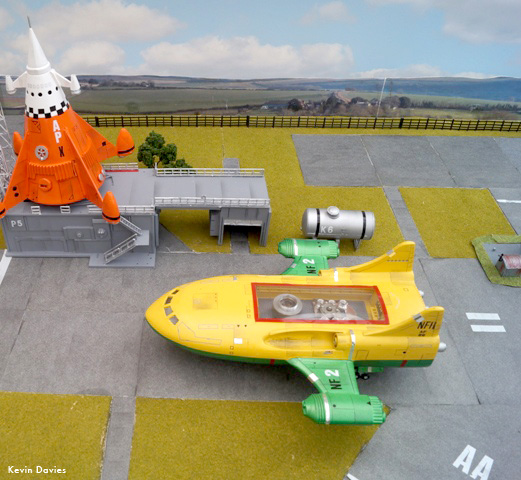 (also visible is what the iconic rocket by LP might look like in real life - a special order Kevin built for Bill Bulloch)