Toy size
2 7/8 in
1 1/2 in
1 11/16 in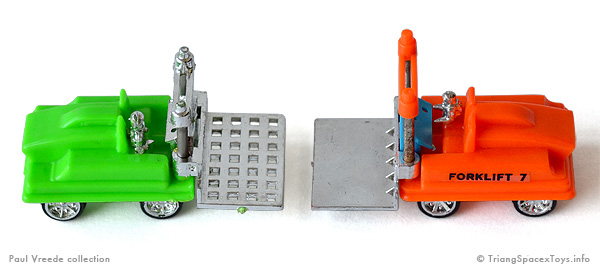 A Linda copy compared to a Spacex original at right. Note both forklifts have lost their plated steering wheels.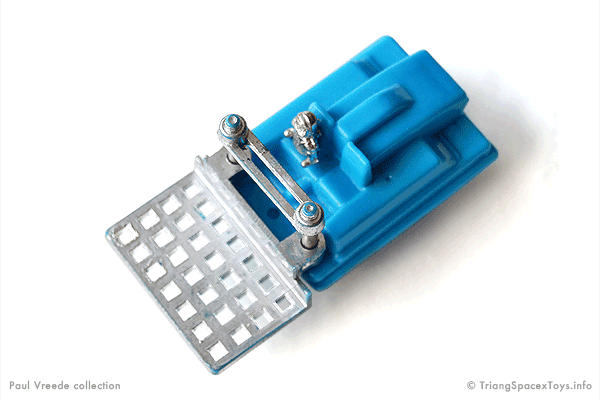 So far the Linda forklift has been found in four different colours - green, magenta pink, orange and in cyan blue as above.
Markings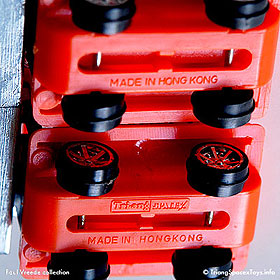 Spacex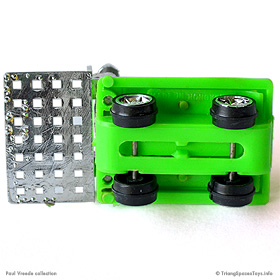 Linda (under mudguard)
Also note crude underside of lifting
platform and drips of chrome plating paint.