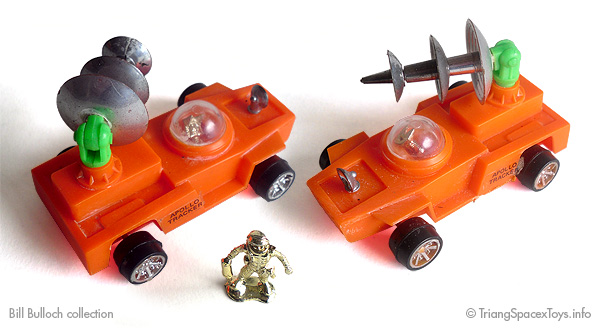 Size
Length
Width
Height
(array horizontal)
Dish array length
3 1/16 in
1 13/16 in

2 in
1 7/8 in
Features
Radar dishes can be turned, rear array can be raised and lowered.
Markings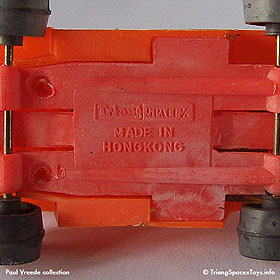 A single version is known, using the later trademarked Cricket chassis.
The Apollo Tracker is based on the Spacex Cricket vehicle, which in turn was copied from the Mosquito Jeep by Remco.

The Tracker does have much wider wheels than the Cricket, and my example also has a different driver, whereas Bill Bulloch's example doesn't (pictures below taken while restoring mine).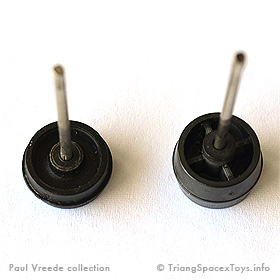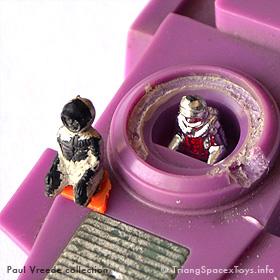 UK Registered Design
945115
29 April 1970
Toy Space Vehicle