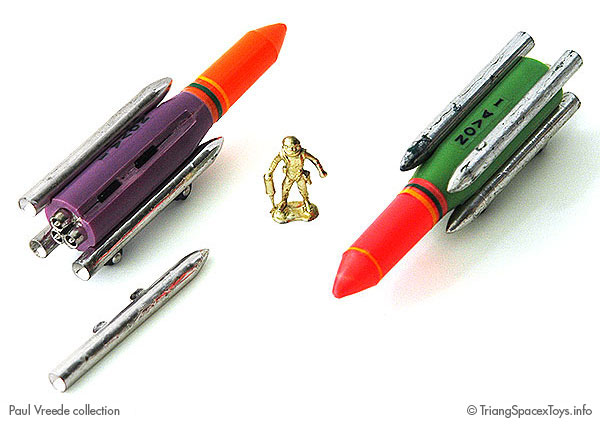 Early version in green and pink at right, later version in purple and orange at left. The Golden Astronaut series only had the version in purple and orange.
Variations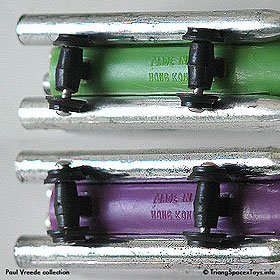 Colours
Pink over green is the early version, subsequently changed to orange over purple.
Known
- Pink over green, no trademark
- Orange over purple, no trademark
Possible
- Pink over green, trademarked
- Orange over purple, trademarked
Though unlikely because of the variety of examples not having a trademark, found in both early and later packaging.
Prototypes & Mockups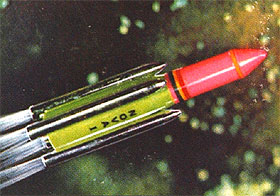 Spacex card back photograph shows a sticker round the base of the nose in three colours (blue-yellow-red) as opposed to the two colours (blue and yellow with transparent inbetween) of the production model.
Spacex
Golden Astronaut


From sets containing multiple toys, use your browser's Back button to return here.
The Nova-E design by General Dynamics, subsequently illustrated by Ed Valigursky for the Man and Space book, published 1964.
UK Registered Design
943300
19 November 1969
Toy Vehicle
US Design Patent
Probably applied for, not granted