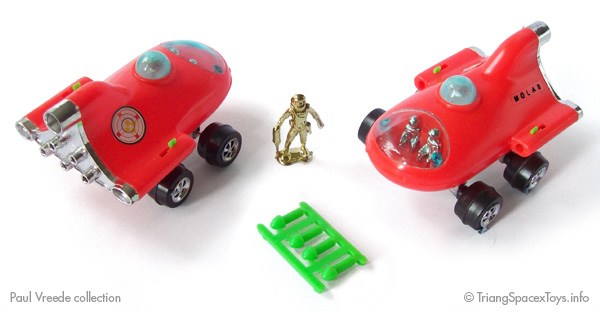 Size
3 3/16 in
2 1/4 in
1 13/16 in
Features
Fires missiles from spring-loaded tubes at body sides
Variations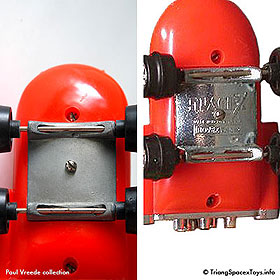 Known
- Molab, unmarked
- Molab, trademarked

The lettering on the name stickers exists in two different versions, each in a typeface of different design and weight (below).

Prototypes & Mockups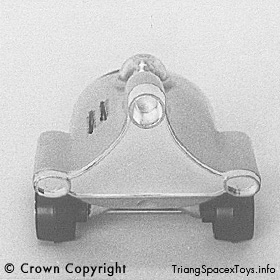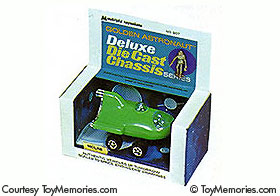 A Representations photograph for the design registration (linked below) shows a prototype without missile launchers, and with a rear end that has fewer exhausts than the production version.

The 1970 Multiple Toymakers catalogue shows Molab moulded in green, again without missile launchers and fewer exhausts. The green could be a pre-production colour, though since the Orbiter turned out to exist in two different colours, maybe Molab was also made in green after all.
The box has neither plastic window nor blister for the astronaut figure to avoid reflections in the picture.
A moon vehicle in an illustration by Alex Schomberg.
The Molab name was originally coined by NASA, designating a Mobile Laboratory for which a number of contractors proposed designs.
UK Registered Design
945332
29 April 1970
Toy Space Vehicle