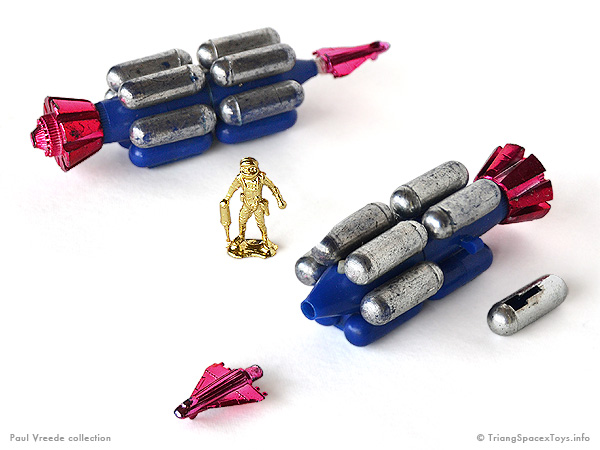 Size
4 3/8 in
1 1/4 in
1 7/16 in
Features
Small shuttle can be launched from spring-loaded tube.
Fuel tanks can be (carefully!) detached.
Markings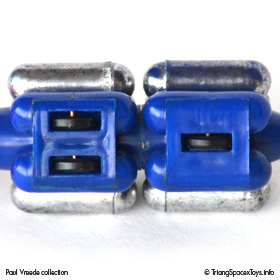 The Booster Rocket carries no markings of any kind.
No variations known, except that coloured varnish on shuttle and exhaust plating may vary in density.
A proposed spacecraft design by Advanced Nuclear Systems Engineering of the Missile and Space Division of General Electric, subsequently illustrated by Ed Valigursky in the Man and Space book.
UK Registered Design
945033
27 February 1970
Toy Space Vehicle