Note: images licensed from The National Archives of the UK - Crown Copyright NOT expired.
== These images are NOT public domain ==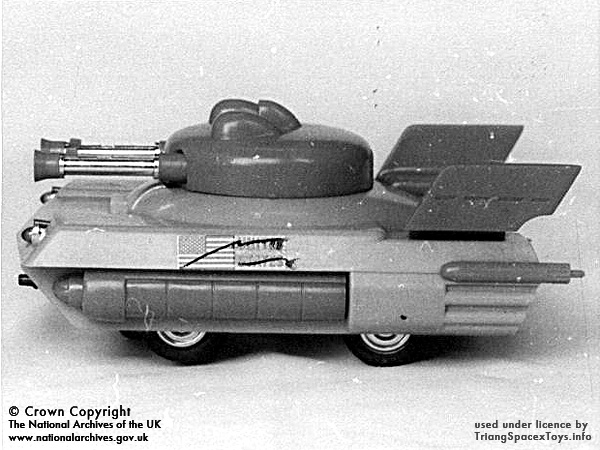 This design shows the prototype for the Project Sword Hover Tank in plastic, which was never taken into production. It was clearly intended to be motorised with bump'n'go action. More below the document.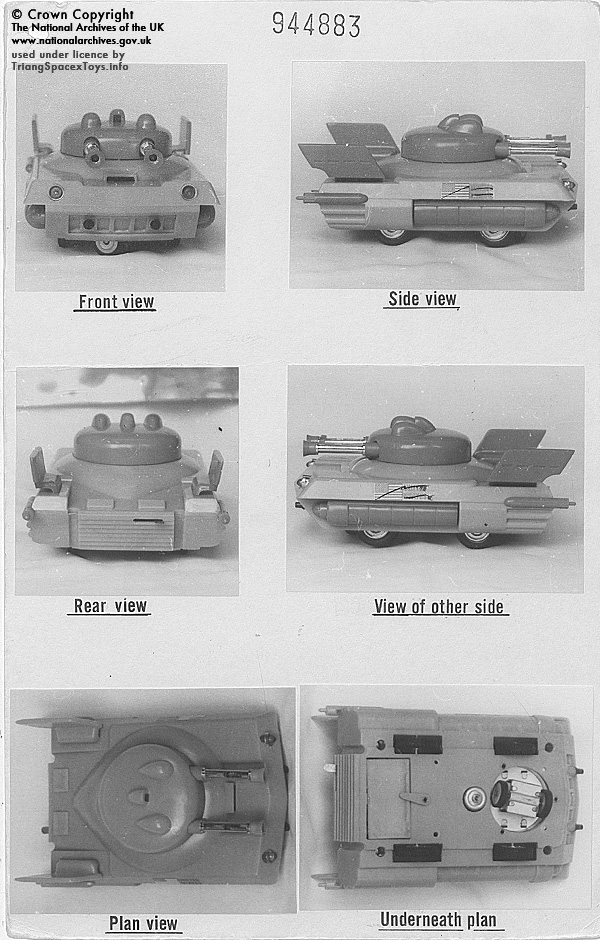 The "Battle Chariot" Hover Tank first appeared as an illustration by Eric Eden in the "Defence 2066" feature included in the TV21 Summer Extra annual published 1966, and subsequently in the Dutch Thunderbirds Extra 2 annual which is where I first saw it when young.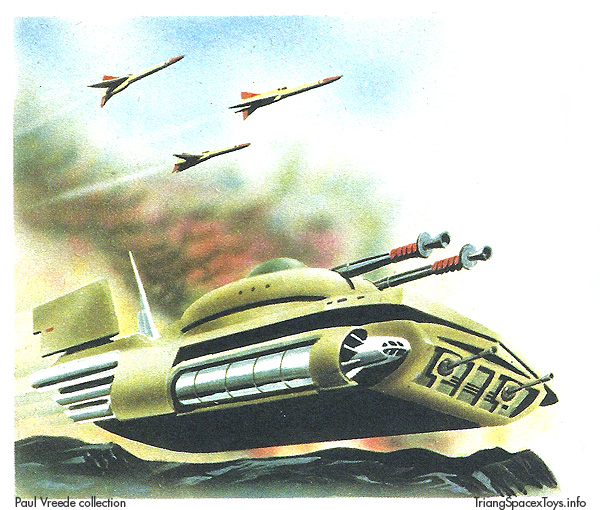 The design was next turned into the Project Sword Hover Tank for the Project Sword annual in 1968, illustrated by an unknown artist. This indicates it was intended for that range of vehicles, which consisted of already-existing toys sourced by Jack Rosenthal from various manufacturers, to be sold supported by the storyline invented to fit them.

The Hover Tank was only made available as a paper kit, however, not as a plastic toy. (1) I was therefore very surprised to find the document above amongst those I ordered from the National Archives. And I immediately knew my friends Paul Woods and Bill Bulloch would be more than excited to see this, since they're very keen indeed on Project Sword. And they were. Bill reportedly used some very strong language, but I actually had Paul on the telephone when he opened this image file, and he went completely quiet for quite some time. :)
So here was evidence that it had been intended as a plastic toy, and that Century 21 and McArthur Ltd had history together. Also, instead of being an existing toy bought in from whoever manufactured it, the Hover Tank project actually duplicated the way Spacex had come about in being based on the illustration above and turned into a toy design registered by McArthur Ltd. Sadly things didn't turn out as planned - Century 21 Toys left Hong Kong, and as stated, the Hover Tank ended up as a paper kit. (2)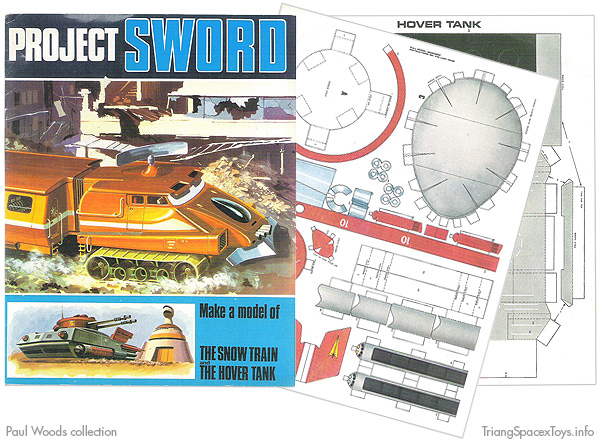 The discovery of the Hover Tank photographs eventually did lead to another very nice initiative, in that Paul Woods gave two plastic Marx tanks to expert modelmaker Kevin Davies, who used them as a base for building two Hover Tank models.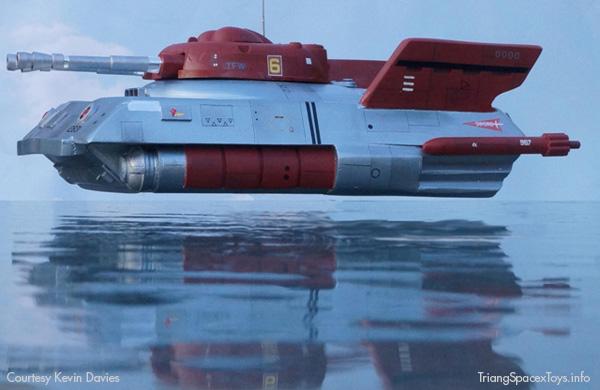 One for himself (above), following the illustration from the Sword annual, and the other for Paul (below) as a might've-been toy based on the registration photographs.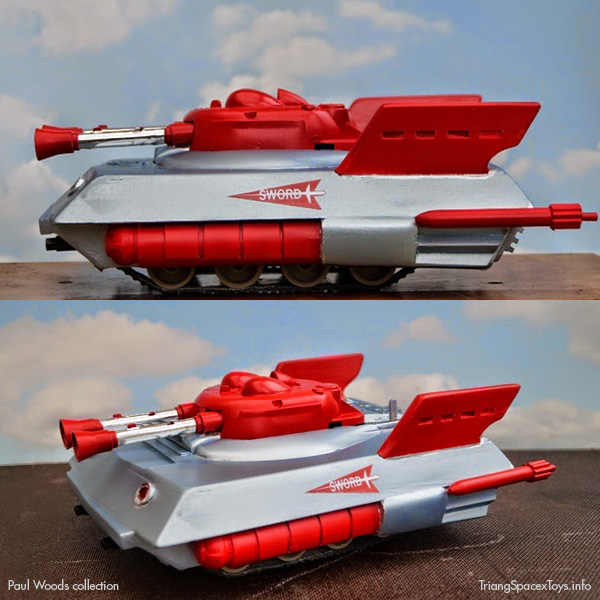 "The Making Of" these tanks can be read in various installments on Moonbase Central. (opens in new window)
And because a Project Sword toy needs to feature in the official manual, I used one of Kevin's photographs to make Paul an appropriate illustration in the right style. :)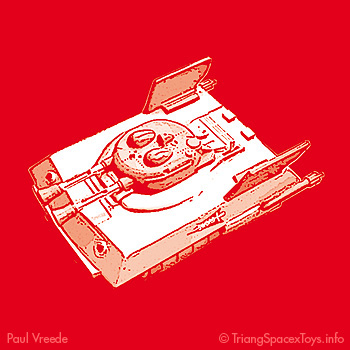 ---
1: The Project Sword annual shows another vehicle, the Snow Train, which was also made available as a paper kit. And the Moon Crawler, which didn't appear at all in any shape or form. It's tantalising to wonder if these two vehicles might also have been planned in plastic after all, and whether we'll ever find any trace of such (they didn't appear amongst McArthur's registered design applications).
The Moon Crawler did inspire the Spacex Surveyor 2, as is shown on that toy's origin page. (use your browser's Back button to return here) back to text
2: Paul Woods has provided scans on his blog of this kit book should you want to take a closer look or even build the models in it. (opens in new window) back to text