Note: images licensed from The National Archives of the UK - Crown Copyright NOT expired.
== These images are NOT public domain ==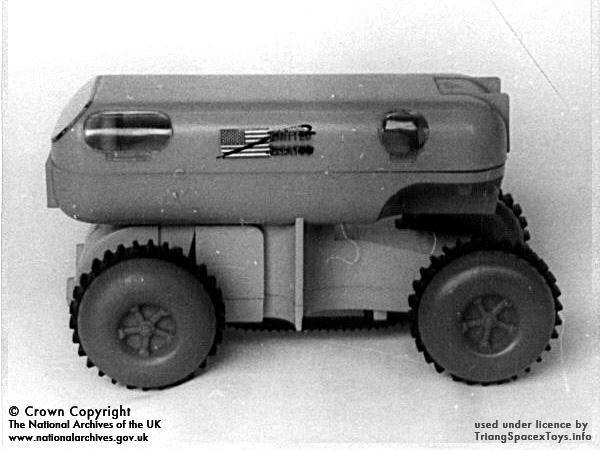 This toy looks very interesting, but none of us know what it is or if it was ever actually produced. The extra central caterpillar track and exposed gearwheel underneath are most intriguing too, and might mean it could run on some kind of undulating track system. More below the document.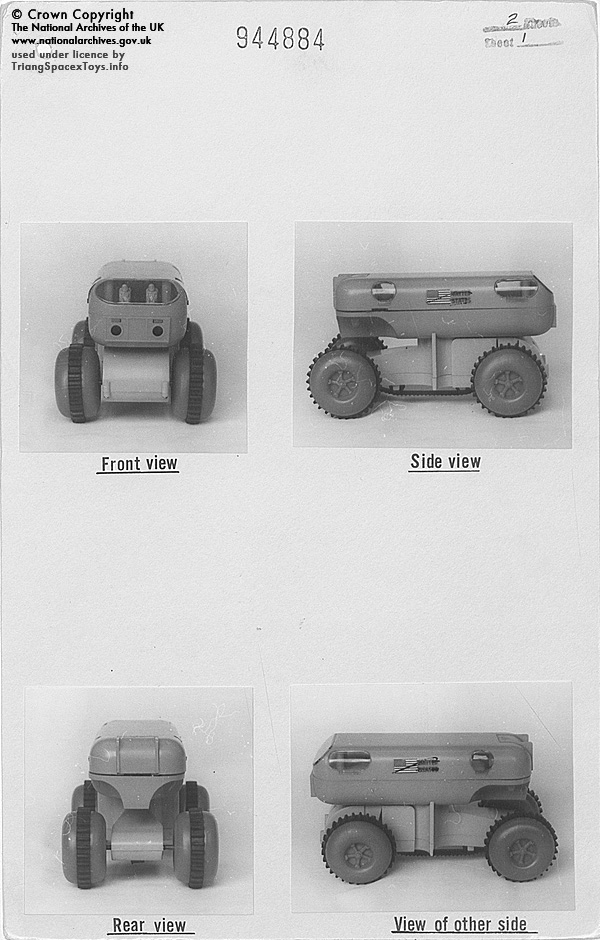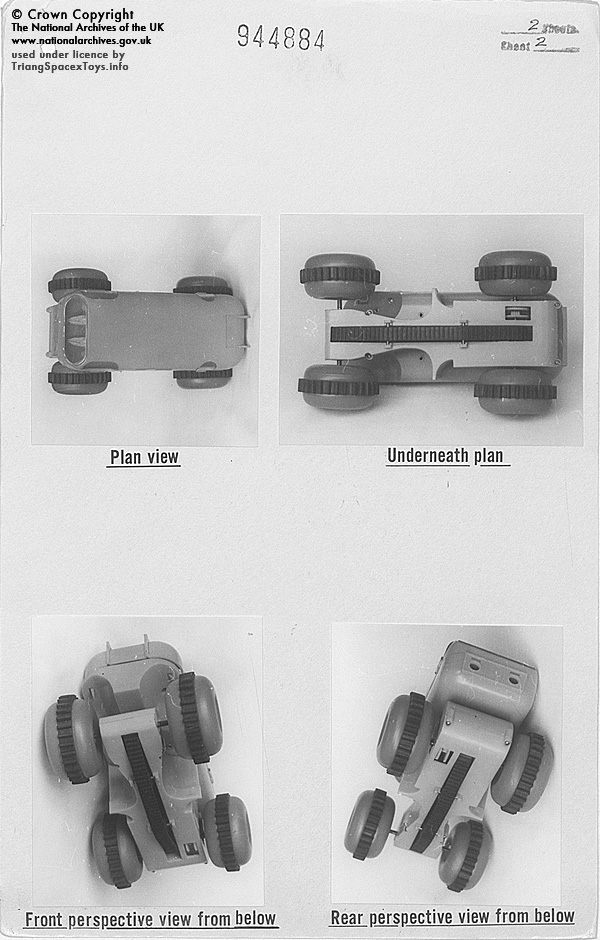 When seeing it for the first time, Bill Bulloch did know what it's meant to represent however: a GEOlab Mobile Geological Laboratory vehicle from the late 60s, which he'd seen in a magazine.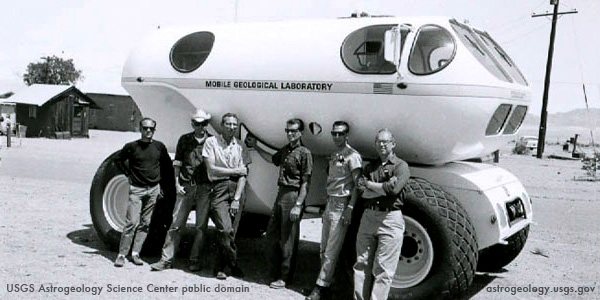 Bill also found a nice article about it online (opens in new window), which revealed it was built by General Motors who referred to it as a MOLAB! This confirmed my impression that it might have served in NASA "analog" projects (projects in climates and terrain analogue to extraterrestrial conditions)*. The vehicle survives at the US Space & Rocket Center in Huntsville, Alabama, as you can see in the middle of the aerial view below.
---
*: NASA currently operates a vehicle that looks rather similar in concept.