Note: images licensed from The National Archives of the UK - Crown Copyright NOT expired.
== These images are NOT public domain ==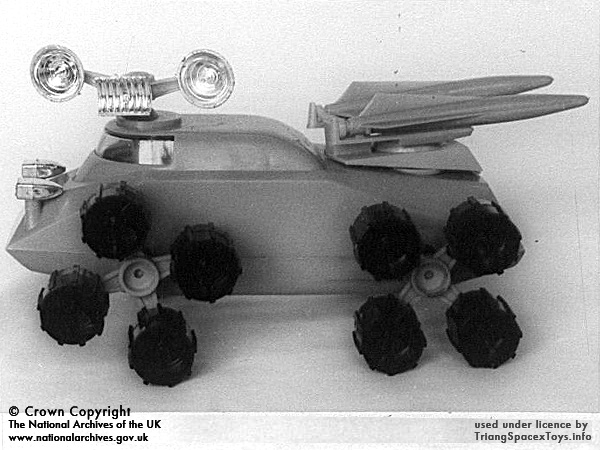 This bizarre toy has been marketed by Century 21 Toys in the UK (see below).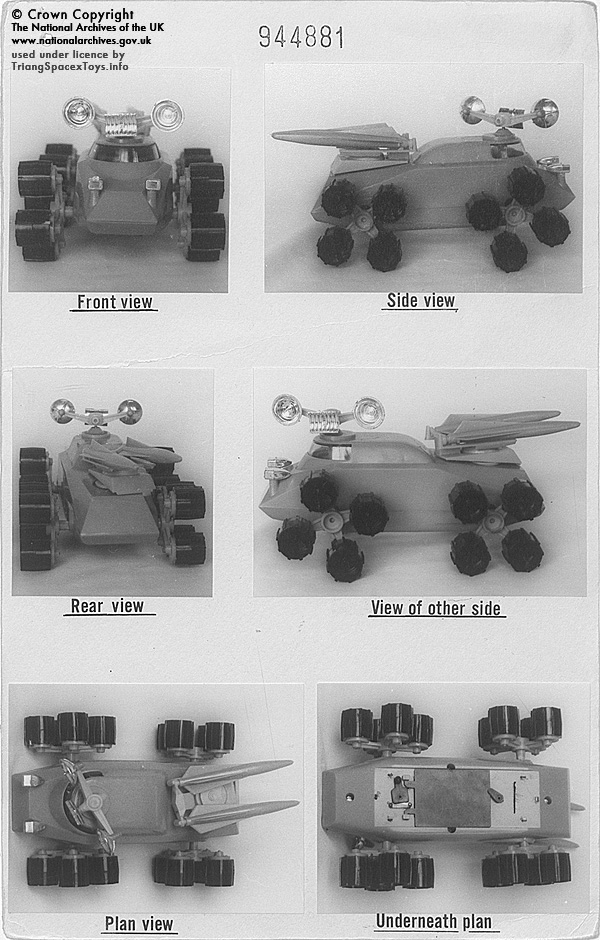 The photographs below show the Lunar Climber as sold by Century 21 Toys. The box measures (LxWxH) 19 x 13 x 12 cm / 7 1/2 x 5 1/8 x 4 3/4 in, the toy fitting snugly inside. Paya in Spain made something very similar, and the design appears to have started life as a Japanese model kit. See a page devoted to this vehicle on Moonbase Central (opens in new window).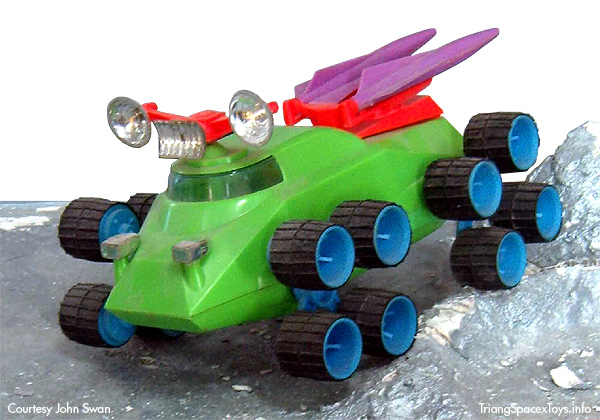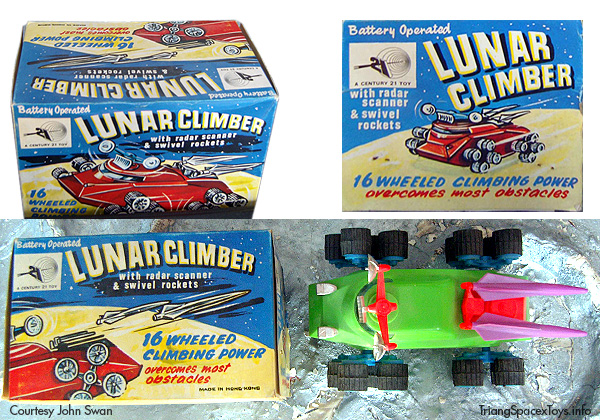 The distinctive wheeled arms of this toy may have been inspired by a series of illustrations by Roy Scarfo, from the Beyond Tomorrow book published in 1965 by Dandridge Cole.