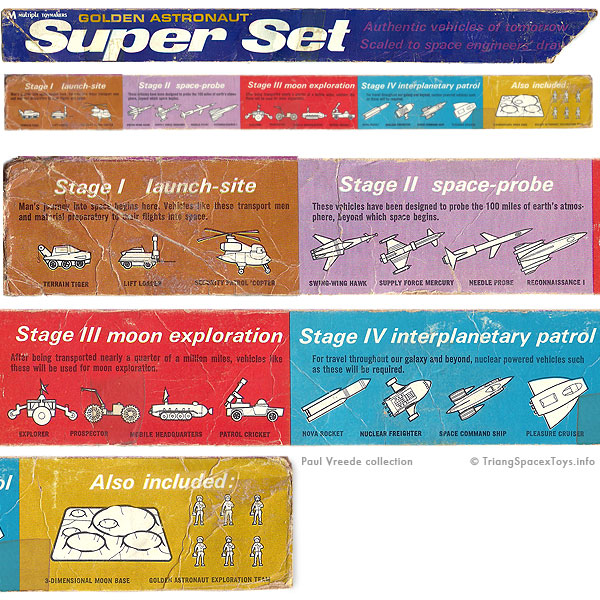 Notes:
The set number 3202 is printed on the lower-right corner of the blue sides of the box, sadly missing on my example.
The image above has been photoshopped based on scans of all the box sides, where I've combined parts from opposite sides to fill up torn away sections and where major tears have been retouched.
And here is why I've had to do so. Although the box top is still presentable enough, the box sides have unfortunately suffered quite a few tears and also have sections missing. The sides have also been held together with at least three different kinds of tape, including masking tape with an adhesive that had virtually petrified over the years. A -lot- of lighter fuel and even more patience has resulted in the successful removal of same with only a very few tiny flecks of the printed surface underneath being lost. Tears and many frayed dog ears have been repaired as much as possible with wood glue, and maybe I'll end up using the scans to replace the remaining few torn-off sections.
Box size
19 11/16 in
20 1/16 in
1 13/16 in