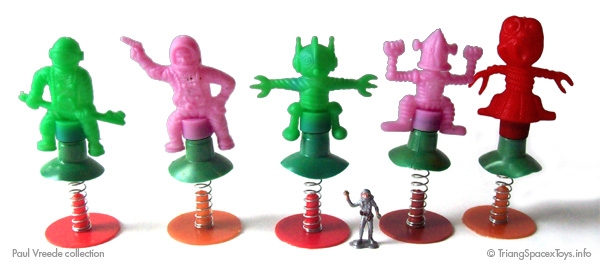 Pressing down on these figures makes the suction cup adhere to the base until the suction gets overcome by the pressure of the spring, making them jump up with a popping noise. The figures themselves have a front moulding only, hollow at the rear.
Made by H.F. in Hong Kong, the first four figures are based on a LP Apollo astronaut, a LP Mercury astronaut and two LP aliens. The red figure at right I think is based on an illustration from a Topps Ugly sticker. The green alien is some 10 cm / 4 in high (spring extended); the bases are 38 mm / 1 1/2 in across.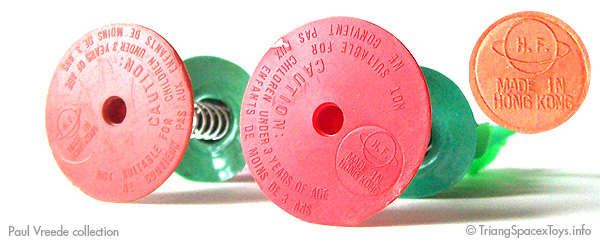 In early 2015, Paul Woods spotted an OSS display box of these toys offered on eBay from Tokyo. Moktar, the seller kindly let me use his pictures, which reveal quite a few things.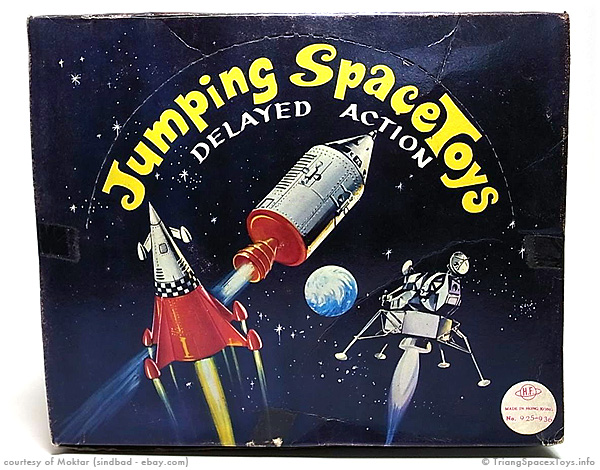 The lid is illustrated with what are obviously three toys by LP.
It's perforated, so it can be folded back to have a stand-up image behind the toys in the box.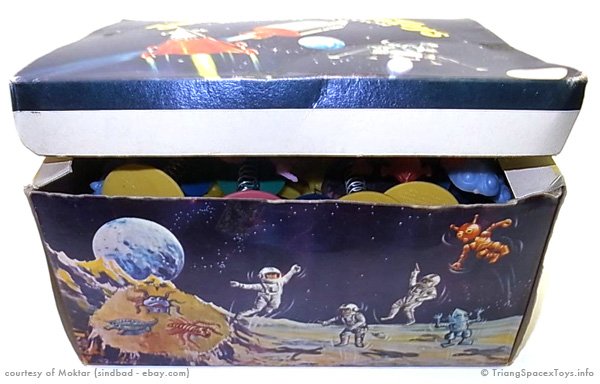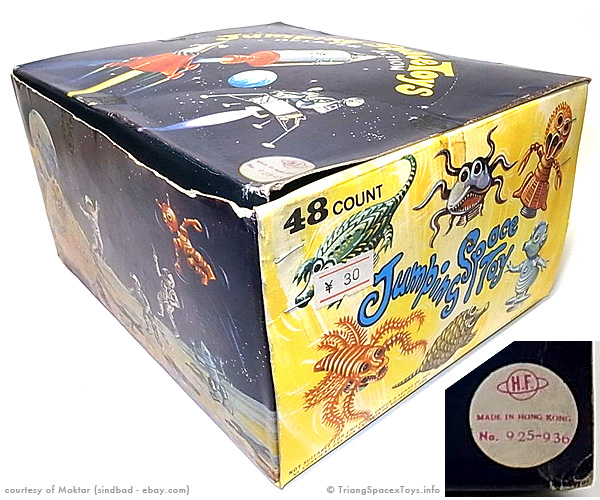 The side shows a number of monsters which do not all appear in this box.
The box lid shows the H.F. trademark with the number 925-936. This might imply a total of 12 figures with individual reference numbers in that sequence.
The price sticker on the side indicates these figures were sold for 30 Yen apiece. (There sadly isn't a converter to calculate what that might do today, but at today's exchange rates, JPY 30 is just under £0.17 - US$0.25 - €0.23 respectively.)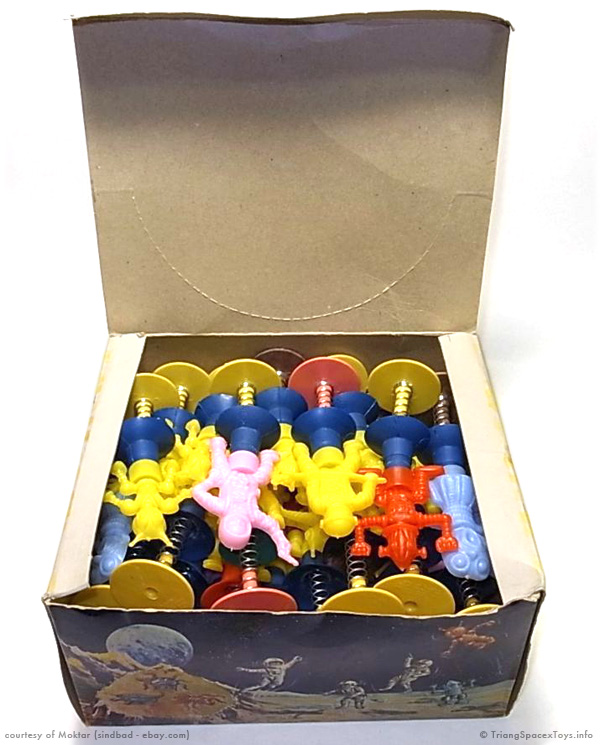 As marked on the side, there are 48 figures packed inside.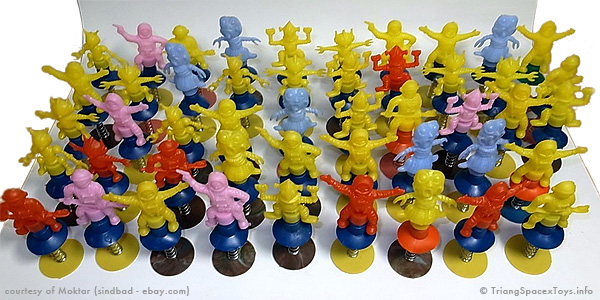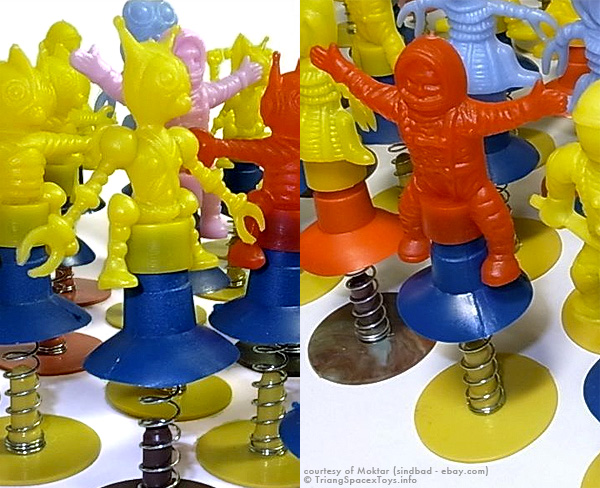 In the line-up there appear two additional figures, one based on another LP alien, and another astronaut with arms spread wide which is a pose I haven't seen anywhere else.