COPIES & CLONES
MORTOYS - Six in One Space Set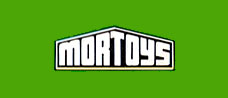 Mortoys stands for Mort Alexander Ltd, a Hong Kong producer of all manner of reasonably cheap, plastic toys ranging from robots to slot race tracks and trains to Mego-sized action figures. They also marketed this imaginative play set, which contains parts for six different vehicles to fit on one common, motorised chassis (see picture at bottom of page). Next to three body shells clearly based on Spacex toys, there are three more that are closely related in that they're derived from vehicles from various Gerry Anderson productions.
Click on images to see details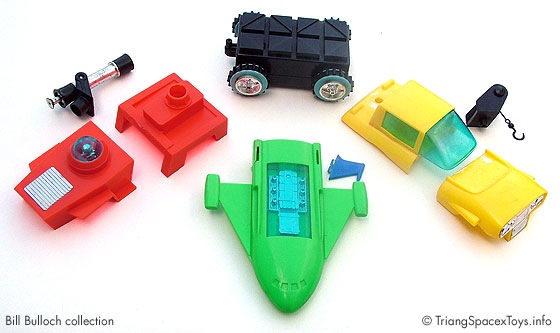 Parts for the three Spacex-based body shells shown with the chassis these fit on.