Sitap Minispace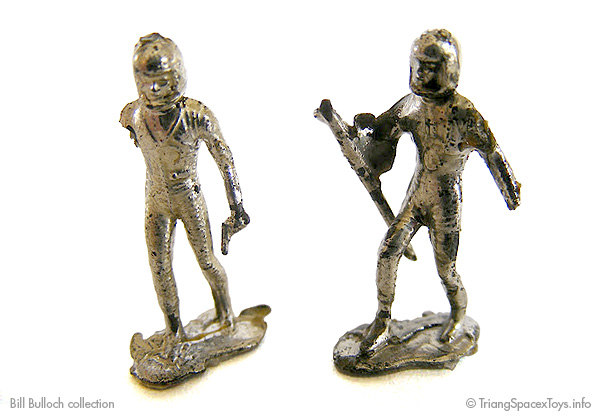 Included here just to be complete, Sitap probably copied Spacex figures, but these had in turn been copied from MT 5" figures.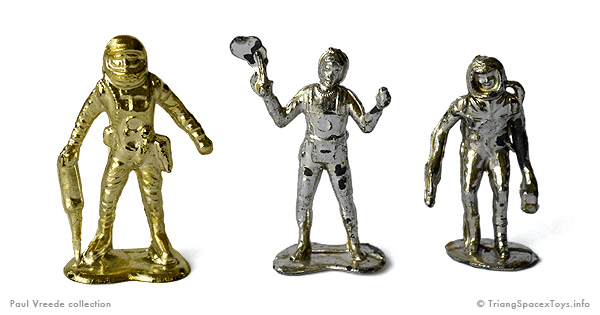 In the middle is another Sitap copy based on a 5" MT figure. All Sitap figures are somewhat smaller than Spacex figures. (Sitap figure at right is based on a 2" MPC figure; Spacex figure at left for comparison.)
Hard plastic clones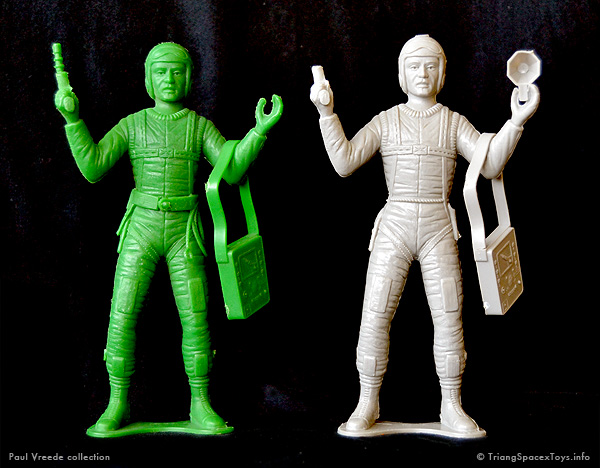 An unknown (to me at least) manufacturer has produced faithful copies of the entire series of Multiple Toymakers 5" figures. Details are very crisp, where I wonder if the original moulds may have been used. Moulded in a pale grey hard plastic, this has the drawback that equipment is hard to press into the figures' hands, parts break off easily and fitting helmets will result in damage to ears and noses...