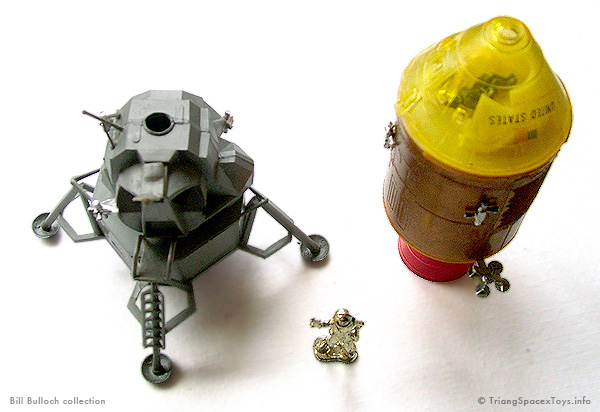 This set is included here because the Command Module (capsule) of the Apollo craft is transparent with interior detail, which may have been inspired by the Spacex version (or even possibly the other way round, since we can't date these toys). And also because it was repackaged for distribution in the UK by Clifford Toys, who are equally present elsewhere on this site (use your browser's Back button to return here, or link at end of page).
I've seen these identical toys in packaging by AHI, who might be the actual manufacturers.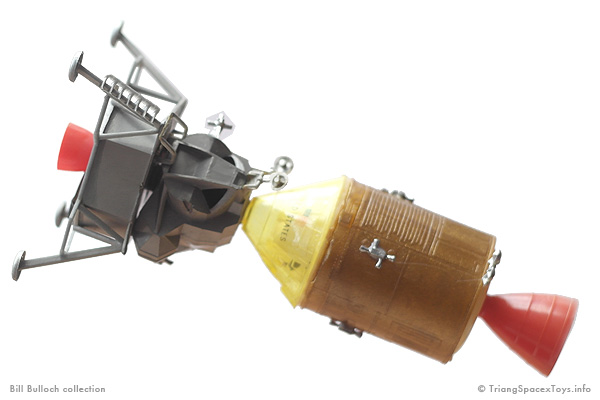 Other than representing the same spacecraft and the transparent cone, these toys are smaller and very different in detail than the Spacex versions. The Apollo capsule on this example was lightly glued to the Service Module, but this could have been done by a previous owner because it does clip into place and also because of the fine detail on the Service Module front that would otherwise be hidden to no purpose.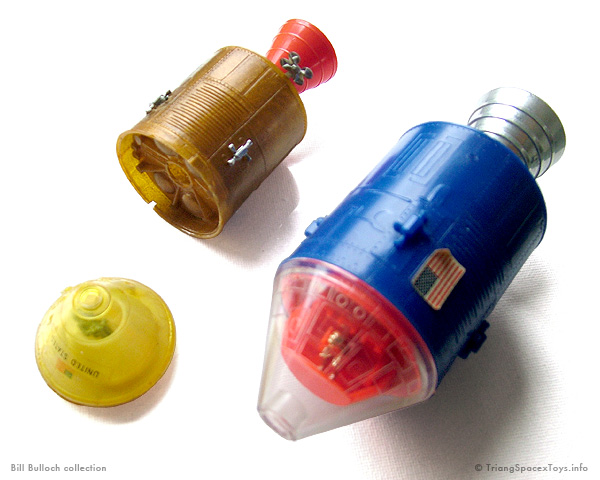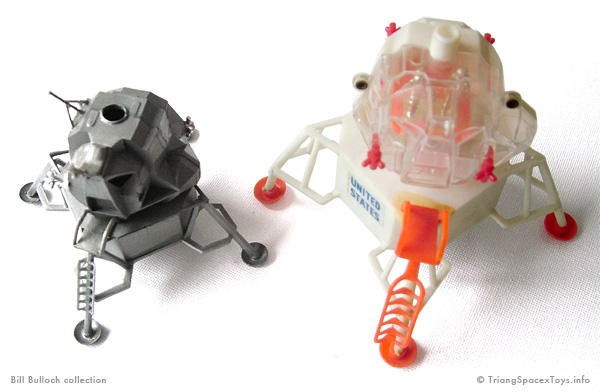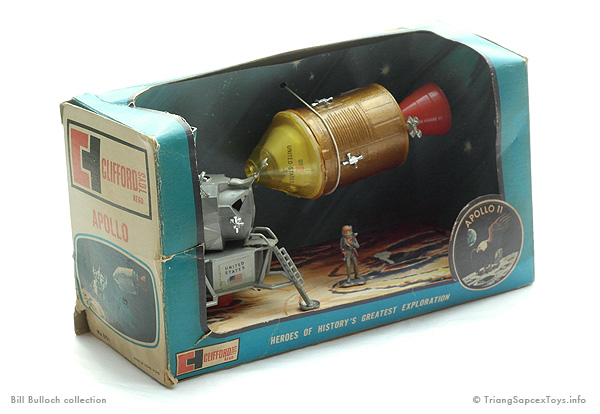 This particular box has lost its plastic window. The back of the box shows the Apollo 11 mission sequence, complete with dates and times, indicating this box was produced after the mission.