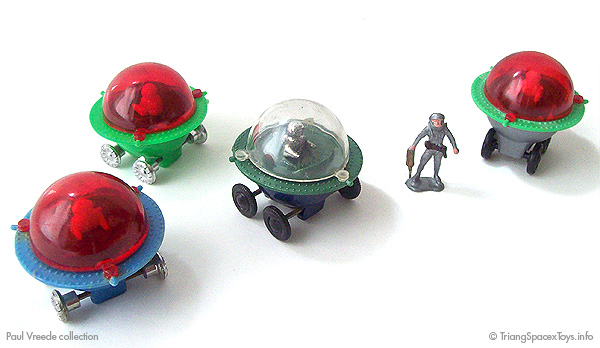 The olive-green version on black wheels in the centre is probably the oldest version of this toy. The version with grey base and black wheels at right is a recently-made copy.
Size
Diameter
Height
Recent copy height
1 9/16 in
1 3/8 in
1 9/16 in
Colours
Original - early

Original - later


Recent copy
Olive-drab rim on dark blue base
clear dome, plated figure
Red domes, white figures;
rim and base in green or blue;
green rim with base in dark blue
Colours as above and below at right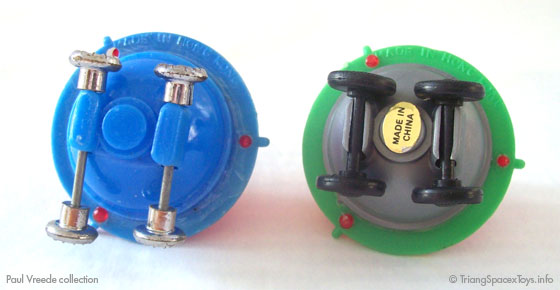 Left: original version by LP. Right: recent copy.
Both marked "Made in Hong Kong" at rim.