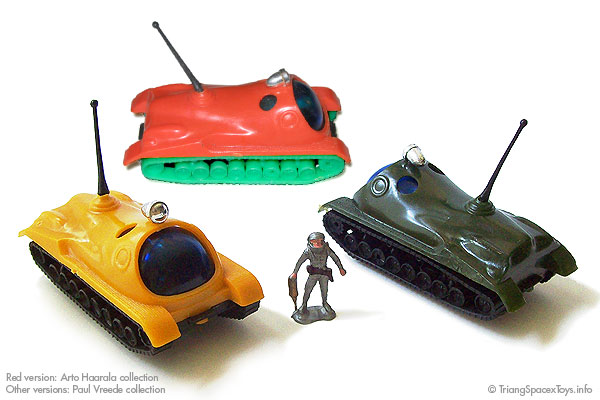 Size
Length
Width
Height
(minus antenna
& spotlight)
3 1/8 in
1 7/16 in


1 1/4 in
Colours
Body exists in
Tracks exist in
Chassis
dark yellow, olive drab, orange-red
black, silver-grey, green
black only apparently
Markings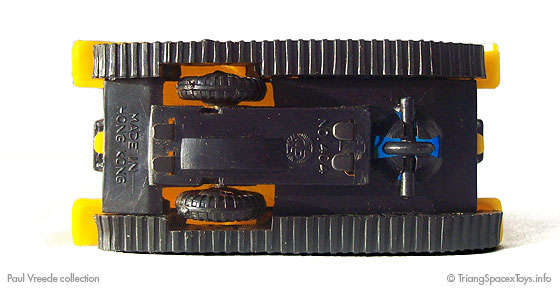 All Explorer Cars share the same chassis, marked with the LP trademark,
Made in Hong Kong text and number 404.
The 405A-C identification numbers are from the packaging these toys were found in
(use your browser's Back button to return here).

Although usually found with friction-driven rubber wheels (left), the Explorer Cars also exist in a simple push-along version, fitted with a metal axle and black plastic wheels (right).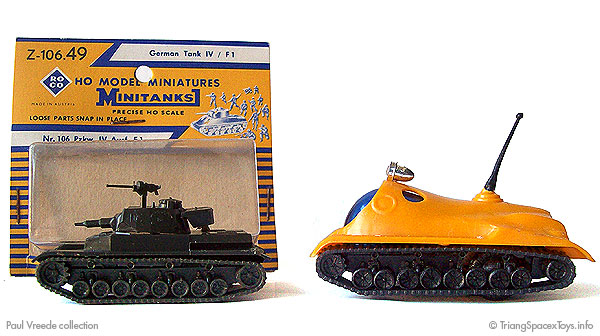 The Explorer Cars have the chassis of a German Panzer IV. Although somewhat larger, it is very likely copied from a contemporary RoCo Minitank model in H0 scale.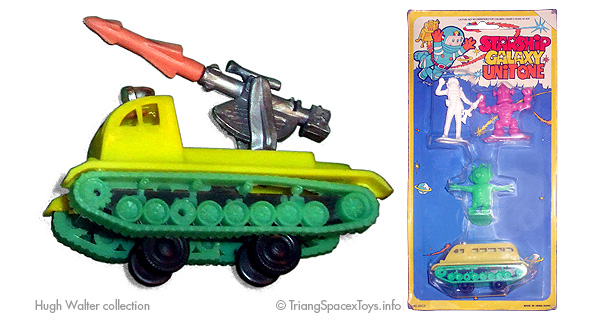 A different chassis exists for these vehicles, very likely made by another company.
Three versions have been found so far, the two shown here as well as a copy of the 404/405B version on this page. All have yellow bodies and green tracks, and came on a series of Starship Galaxy Unit One blister cards by an unknown manufacurer. Judging by the card graphics, they'd be later 1970s.