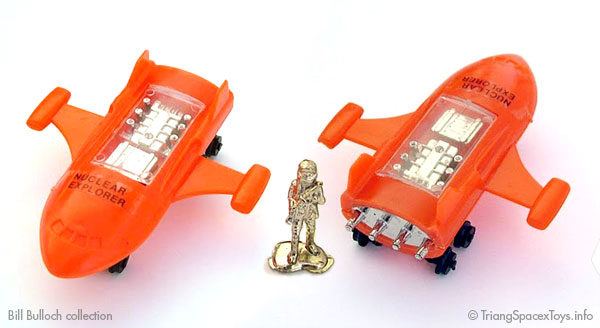 Size
3 1/16 in
2 5/8 in
1 1/8 in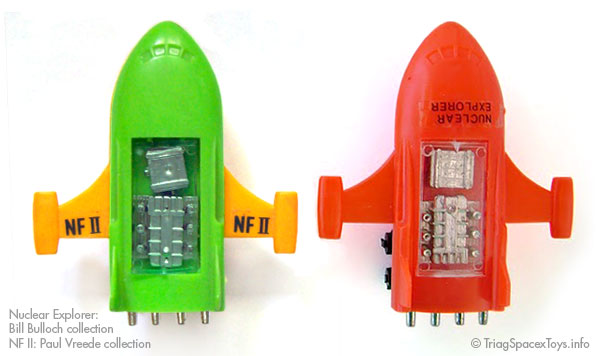 The wings on the 2005 and Beyond copy are a bit more forward than those on the Spacex original. Perhaps to enable this toy to fit on to the blister card together with another.
Markings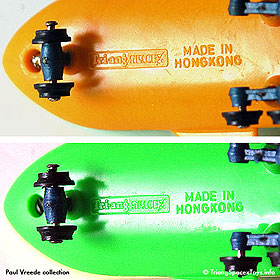 Spacex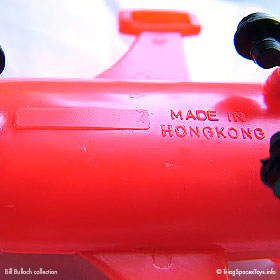 2005 and Beyond
The Spacex trademark has clearly been
removed from the original Spacex mould.