Plaston Table Nine Pins
A table-top skittles game, with a simple but ingenious wire system that sets up the pins by pulling the little red knob. This set has ref. nr. 6128.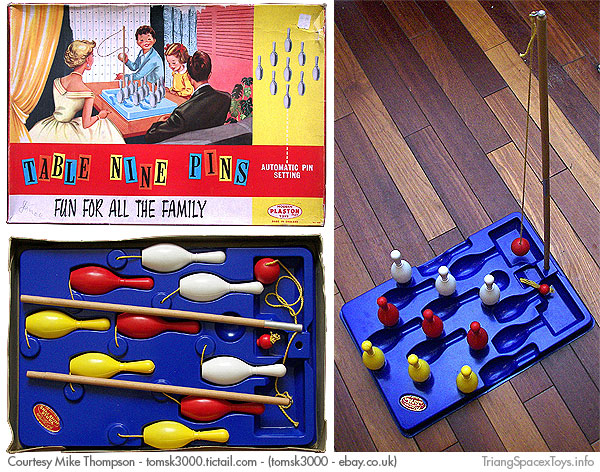 ---
Plaston Supercar
Based on the starring vehicle of Gerry Anderson's eponymous TV series, this finely-made toy is 30 cm / 12 in long. Information on the box flap includes the ref. nr. 6205, a 1961 copyright mention for AP films and ATV and that it's been produced by Shipton Plastics Ltd. The inset shows a version sold in Argentina with alternative colours and wheels added underneath.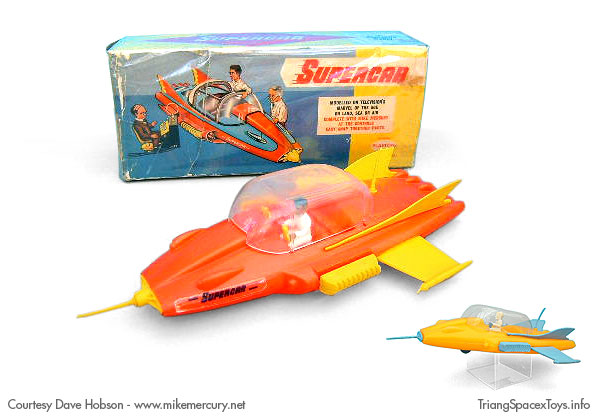 More images of this toy be seen on Dave Hobson's impressive Supercar website, which includes lots of other toys and merchandise based on this TV series. (opens in new window).
---
Plaston Stingray
Gerry Anderson's next TV series was Stingray, and Raphael Lipkin again produced a lovely toy version of the show's namesake. The bottom of the box had the show's characters printed on, to be cut out for additional play value.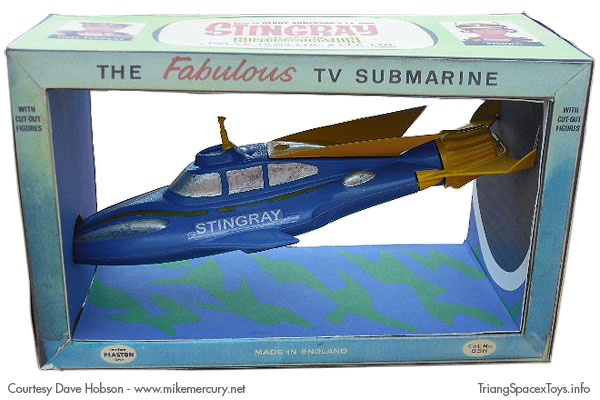 ---
Plaston Dr Who Police Money Box
The side of the packaging connects this police phone box with the popular Dr Who television series, and includes a 1965 BBC copyright notice. Much more interesting is that at the top, Plaston is now identified as a member of the Guiterman group of companies. This money box has ref. nr. 6504.
As a note, Vectis Auctions have included another few Plaston toys, which can still be found on their website (opens in new window).
---
Toys based on others' inventions
Flippy Frogman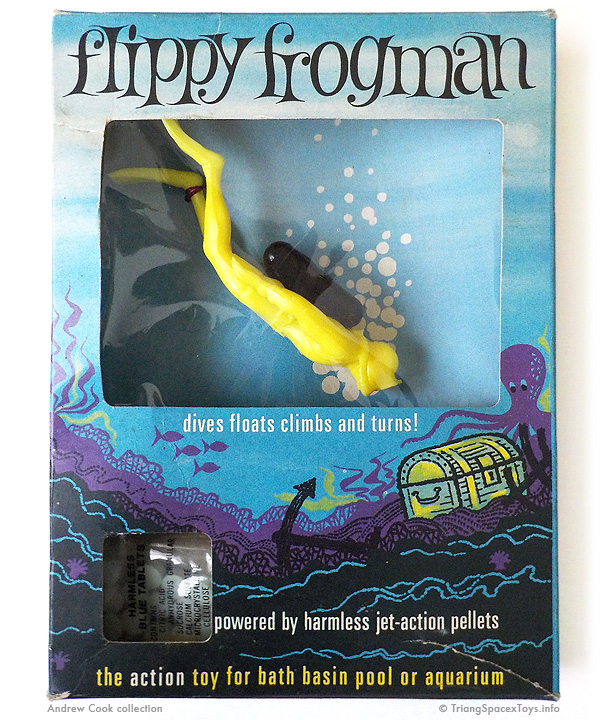 Licenced from Cossco Products Inc of Hollywood, CA, this ingenious frogman is propelled through water by the gas emanating from a combination of bicarbonate of soda and citric acid pellets stored in his aqualung tank. Andrew Cook tells me the US version was sold in a tin can, while as a youngster he had a red and yellow version that came in a baggy with card rider.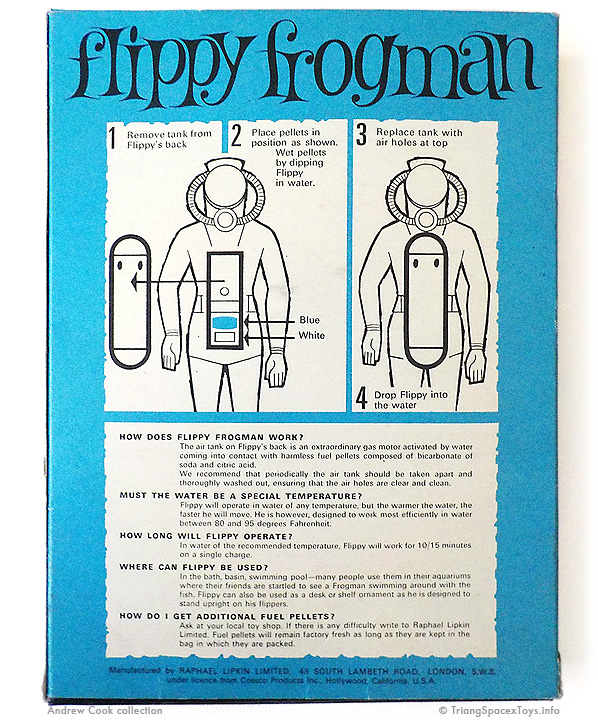 This set has ref. nr. 6601, and sports an updated version of the Plaston trademark on the sides of the box.