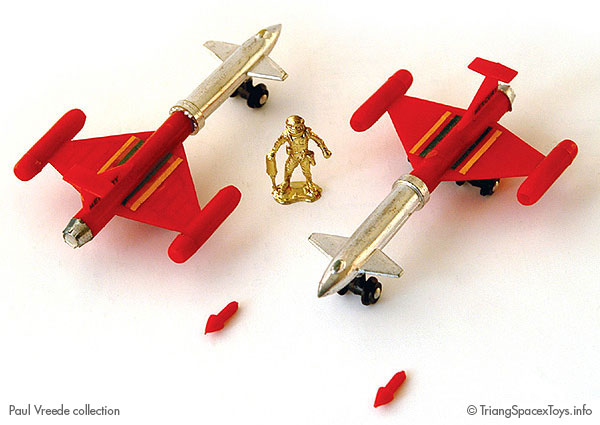 The Mercury is identical for both the Spacex and Golden Astronaut ranges.
Size
3 15/16 in
2 7/16 in
1 1/8 in
Features
Fires missiles from spring-loaded launching pods at wing tips
Variations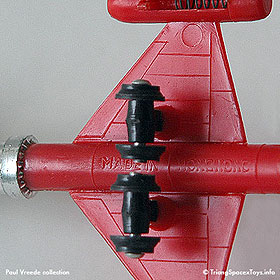 Known
- No trademark
Possible
- Trademarked
Prototypes & Mockups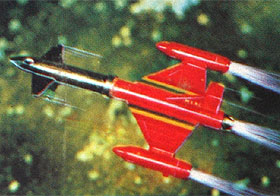 Spacex card back photograph shows a Mercury with wing stripes running the full length of the wing. The rear ends of the wing pods appear to have a better fit than the separate components on the production toy.
Spacex
Golden Astronaut


From sets containing multiple toys, use your browser's Back button to return here.
The Mercury's general proportions, wing shape and wing panel lines show quite a resemblance to the XAB-1 atomic-powered bomber by Hawk model kits (lower craft).
Some details could possibly be from a black pirate ship in a Fireball XL-5 story by Mike Noble, published in TV21 from #71 in 28 May 1966 (upper craft).