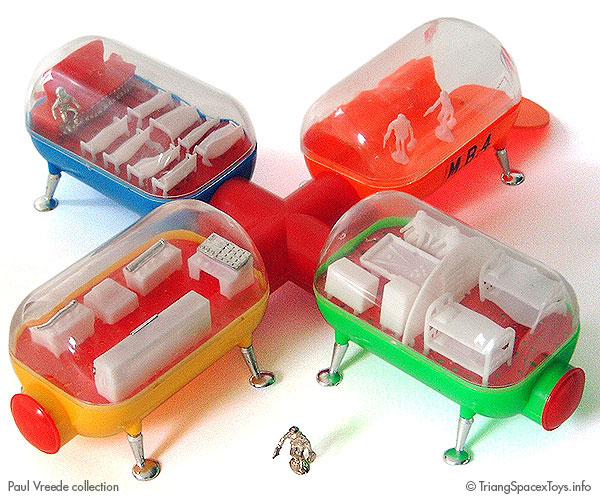 Colours for the Moon Base are identical for both the Spacex and Golden Astronaut ranges (including details below).
Features
Clear dome tops lift off
Hangar door/ramp can be opened and closed
Furniture pegs into floor slots
Can be disassembled for storage
Inventory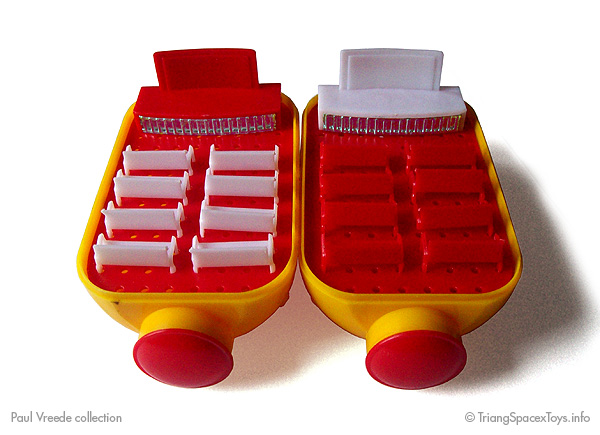 The recreation/briefing room has a podium and eight benches in either red and white or the opposite combination.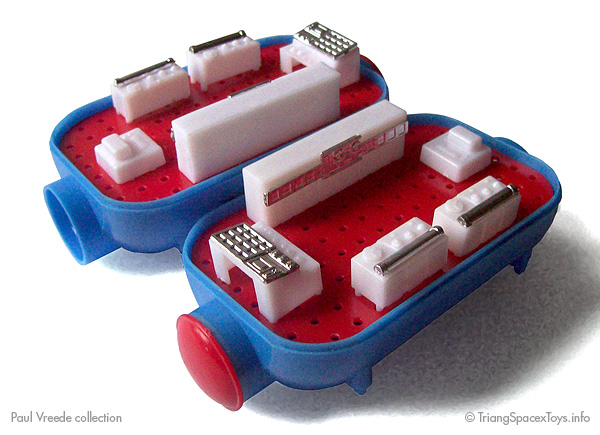 The control/communication room has five consoles of varying sizes.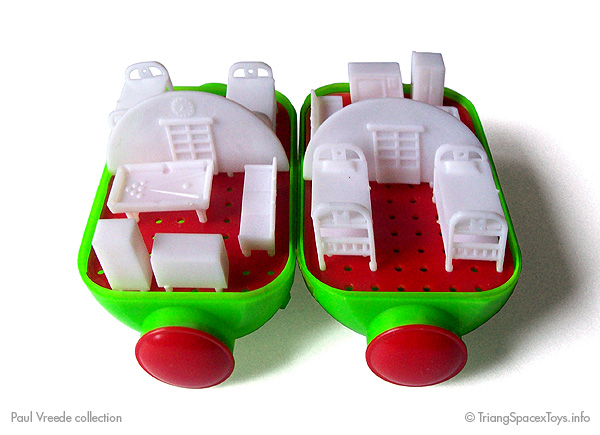 The living quarters have two bunk beds on one side of the dividing wall, and a sofa, tv set, locker and billiards table on the other side (imagine shooting pool at 1/6th gravity!).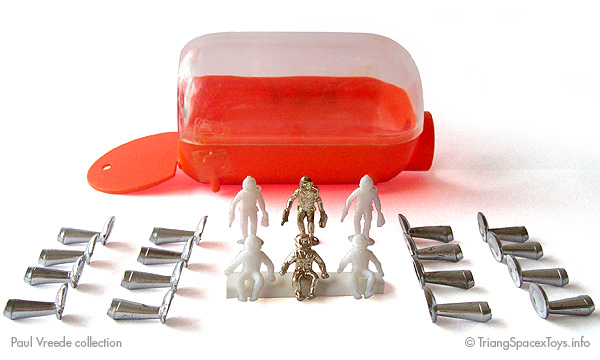 The vehicle depot has an opening door/ramp at its end. When packed, the Moon Base's 16 feet and 6-man crew were stored in this pod.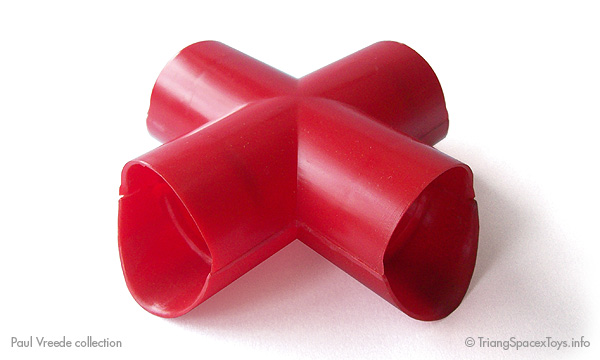 This crosspiece connects the four pods. It consists of two halves, and is neatly engineered for an exact fit, the ends being shaped to accomodate the pods' curvature and rim.
Variations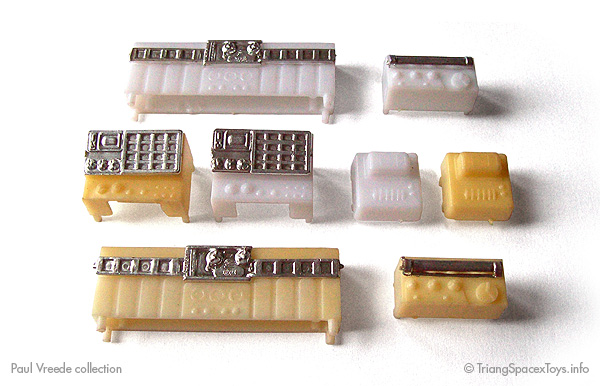 Next to each moonbase having either a red podium and white benches or the other way around (as shown above), examples of the control room equipment (shown here), podium and other furniture in white have been found with a distinctive yellow tinge to the plastic they're moulded in. The mix of yellow and white pigments wasn't too consistent, so the intensity of the yellow can vary as is shown here.
Markings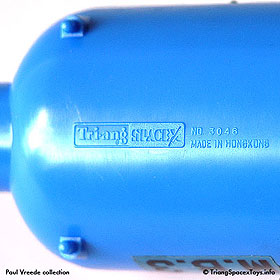 All four pods have a Triang Spacex trademark underneath, followed by "No 3046" and "Made in Hong Kong".
The other parts are unmarked.
Card-back illustration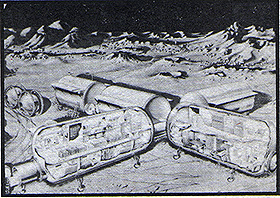 The Moon Base toy is not shown on the back of Spacex blister cards. Instead, a black and white version of the Lockheed moonbase proposal is shown instead (see under "origin" below). To my mind, this would mean that the Spacex Moon Base was still in development when the card backs were printed, without even a prototype available for taking pictures. And it will have been the last toy in the Stage 1 series to become available for sale.
Spacex
Golden Astronaut


From sets containing multiple toys, use your browser's Back button to return here.
The Spacex Moon Base is based on illustrations of a proposal by Lockheed for a real moon base.
UK Registered Design
943298
19 November 1969
Toy Space Station
A US Design Patent will probably have been applied for, but if so wasn't granted.
Copies & Clones
A friend remembers a copy by Larami
(use your browser's Back button to return here)