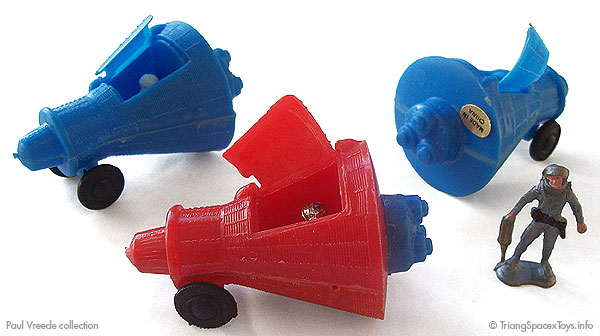 Note: all-blue version with gold sticker at right is a recently-made copy.
Size
2 3/16 in
1 3/8 in
1 5/16 in
Features
Cabin hatch can be opened
Colours
Red or blue with blue engine section
Blue as shown above right
Markings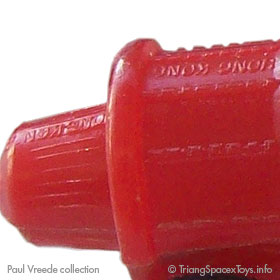 The LP Mercury capsule carries two Made in Hong Kong markings on the nose and front body section. It doesn't carry a trademark.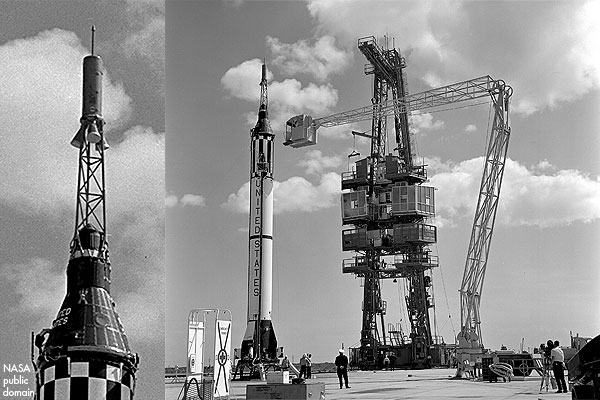 "Freedom 7" - the Mercury-Redstone 3 is being readied for astronaut Alan Shephard to become the first American in space on 5 May 1961.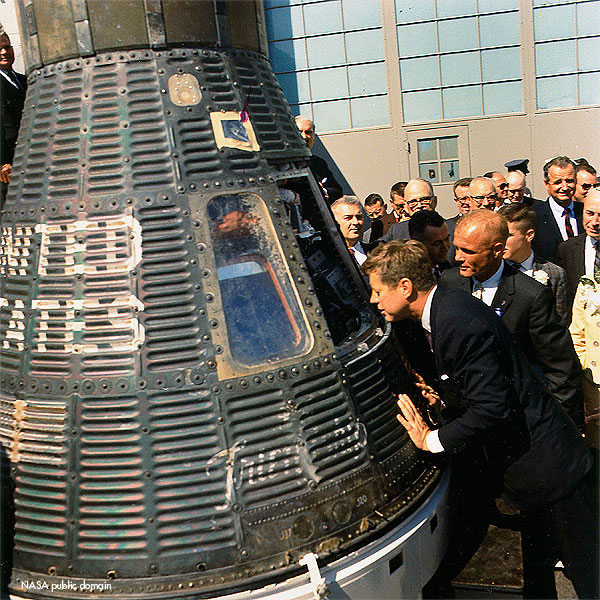 "Friendship 7" - President John F Kennedy takes a look inside the Mercury capsule after the safe return of astronaut John Glenn (standing next to the President) from the first US orbital mission, launched 20 February 1962