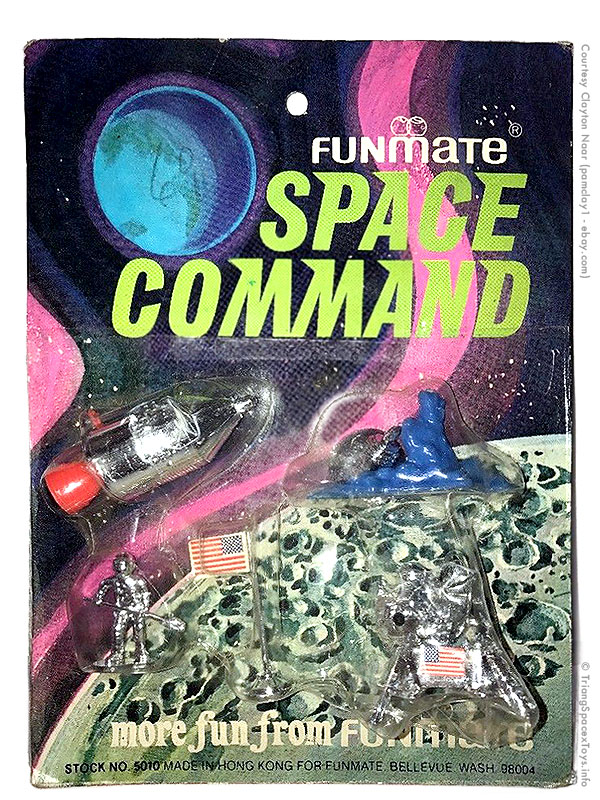 Funmate is from Bellevue in Washington State, and offered a range of LP toys sharing an identical backing card under the stock number 5010.
Not easy to see amongst the moon craters, the card above contains an Apollo CRM and LEM, together with a flag and a blue moon rock with a radar dish and the Apollo astronaut holding a scoop.
The card below has a six-wheeled vehicle in orange instead of the usual pink, both Apollo astronauts, a flag and another blue moon rock with radar dish.