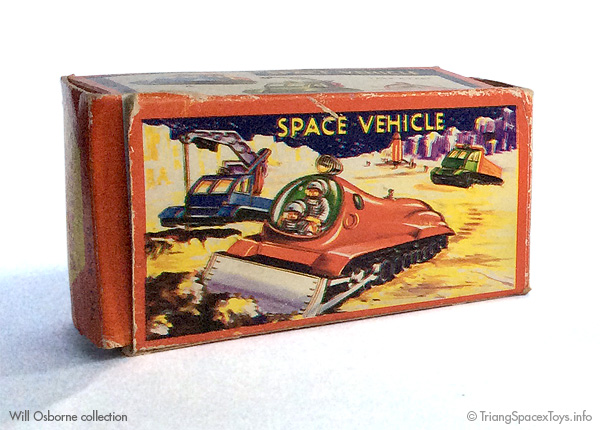 To fit the (longer) version with the bulldozer blade in this box, I think the blade will have been enclosed separately on top of the vehicle.
Please note the photographs of this box are sharp, but the images on the box aren't through having been printed quite out of register...
Size
3 1/8 in
1 3/4 in
1 9/16 in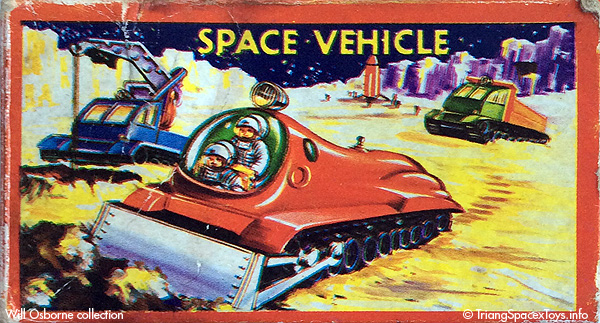 Below: the rear of the box shows the three vehicles in this series.