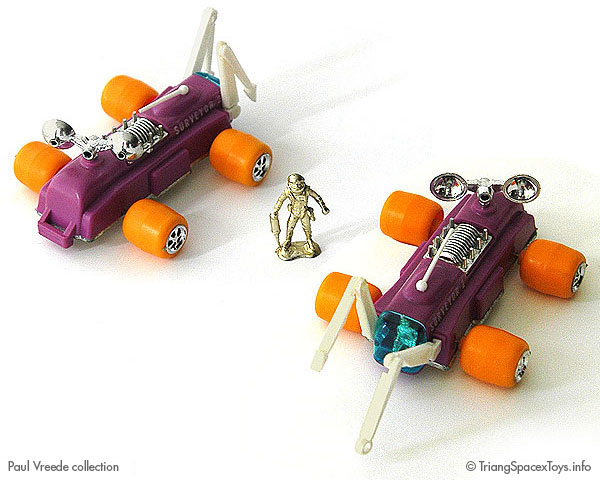 Size
Length
(minus arms)
Width
Height
(incl antenna)
Total arm length

3 3/16 in
2 1/5 in

1 7/16 in
2 1/8 in
Features
Articulated arms
Radar array can be swivelled
Variations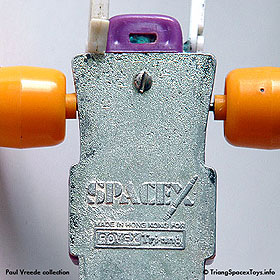 Known
- Surveyor 2, trademarked
Examples exist with the stickers applied at the rear of the body sides.
Prototypes & Mockups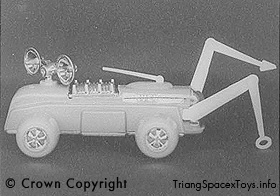 The Representations photographs for the design registration (linked below) show a vehicle that looks like a production toy but appears to have a much lighter colour than the purple used in production - it's about as light as the orange for the wheels. It is also fitted with a plain metal chassis without markings or detail.
Moon Crawler vehicle in an illustration by John Schoenherr, on the cover of Analog magazine, October 1962.
The Project Sword Moon Crawler, also based on the above, from which most body details have been derived.
UK Registered Design
945118
28 May 1970
Toy Space Vehicle