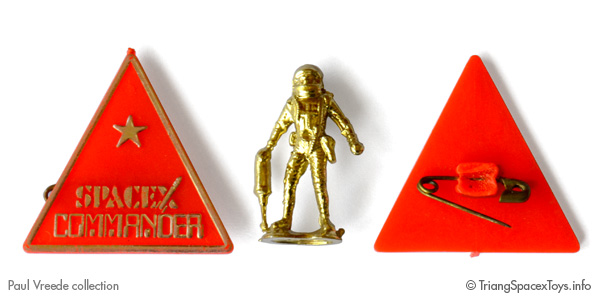 Packaging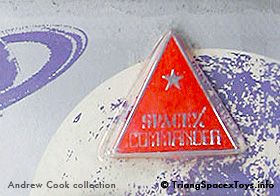 These badges are exclusive to Pippin Spacex II series toys, with which they were included on blister cards.
Note the example at left has a silver-colour finish instead of the alternative gold colour.
Although different in design, the idea and basic construction are similar to the badges included with Project Sword toys.
(Contrary to Sword badges, the Pippin Spacex badge only exists in one version and colour as shown above).