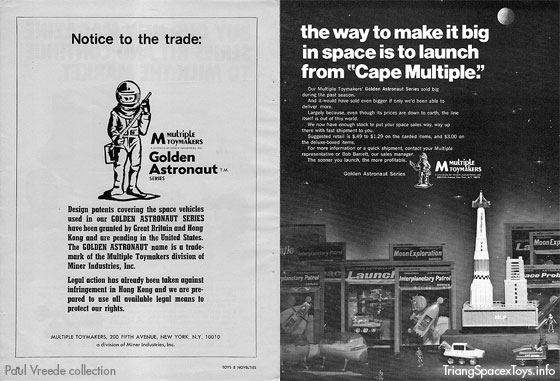 This double-page spread by Multiple Toymakers appeared in the January 1970 issue of Toys and Novelties trade magazine.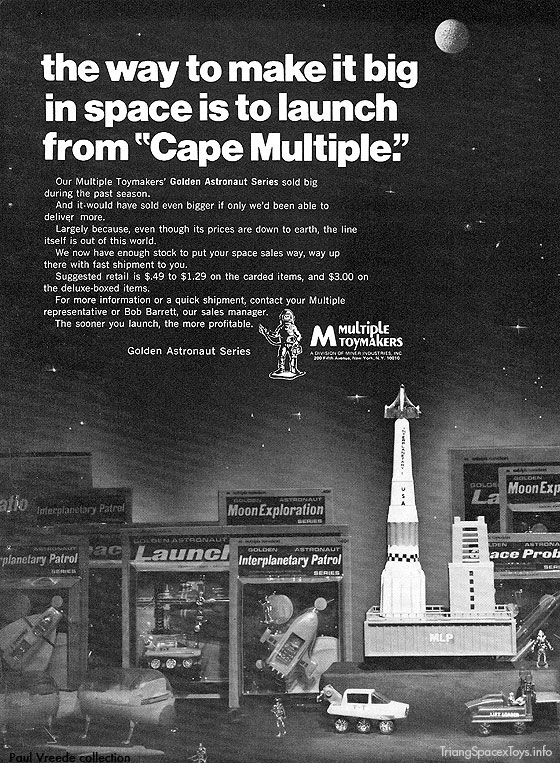 The advert on the right-hand page lists the 1970 recommended retail prices for Golden Astronaut toys. All the cards shown are still the early type with the extra inner frame. Sadly I haven't had any luck in finding Mr Barrett...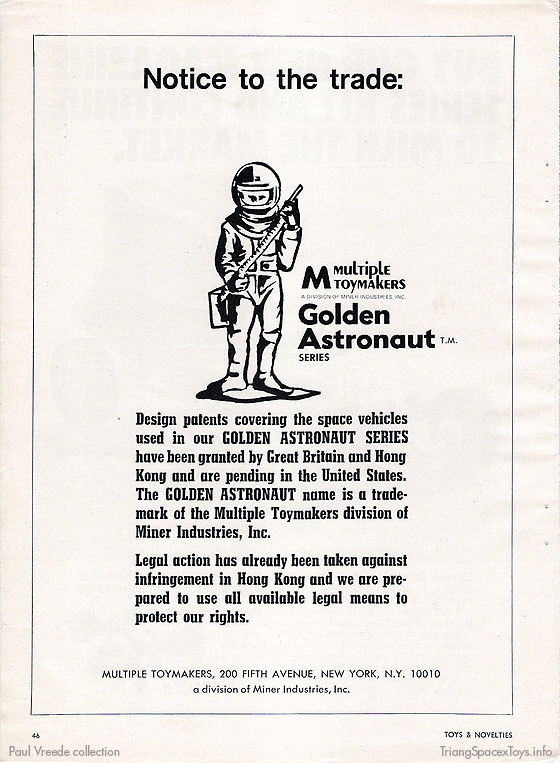 The left-hand page contains a notice to the trade about infringements of design patents (the US equivalent to a registered design) or the Golden Astronauts brand name.(1)
Because it's such a nice cover, I'm showing it a bit larger than the others.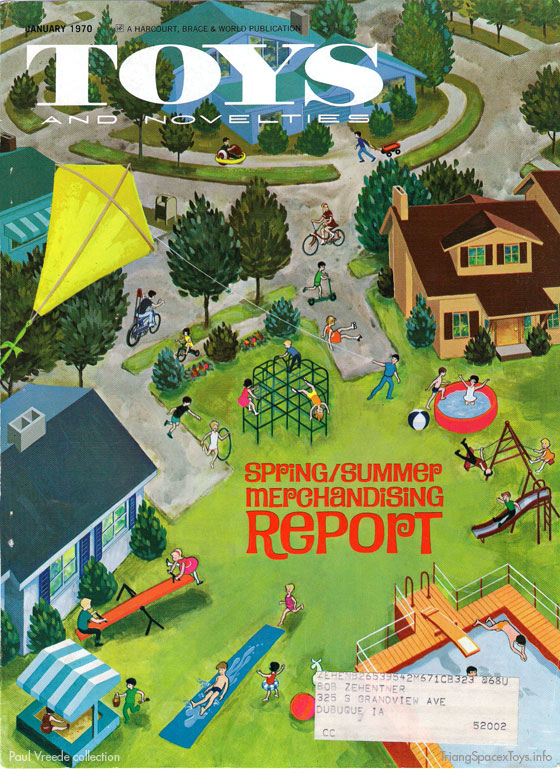 ---
1) We haven't found details of which specific company may have been sued for infringement, but my guess is it will have been Roxy, particularly because of their Space Explorer series (q.v. - use your browser's Back button to return here). back to text above