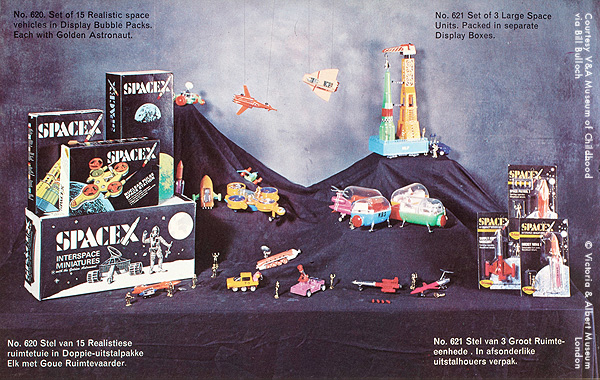 The Victoria & Albert Museum of Childhood has 'inherited' a sizable chunk of the Triang archives, which they're still sorting through and cataloguing. But as Bill Bulloch discovered, one thing that surfaced was a Triang Pedigree dealer catalogue for the South African market, which includes this half page on Spacex. The text, both in English and Afrikaans, mentions two available assortments:
- No. 620, a set of 15 vehicles on blister card (presumably one Stage One vehicle each)
- No. 621, a set of 3 larger toys (also presumably one each)
All the Stage One toys are shown, along with a mysterious black & white box that we've never seen anywhere else. Because it has printed panels on the sides (and visible wear), I'm thinking it might be a shipping box for one of the two assortments, which could possibly double as a display stand as it does in the photo.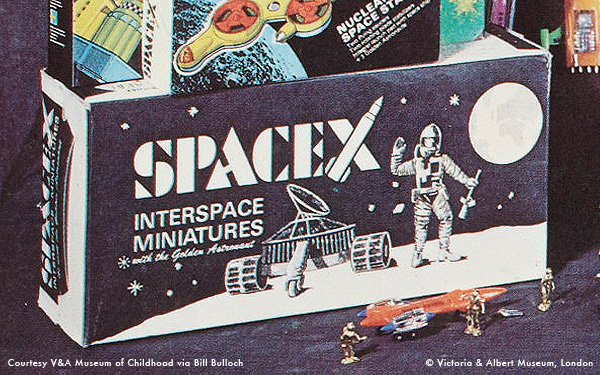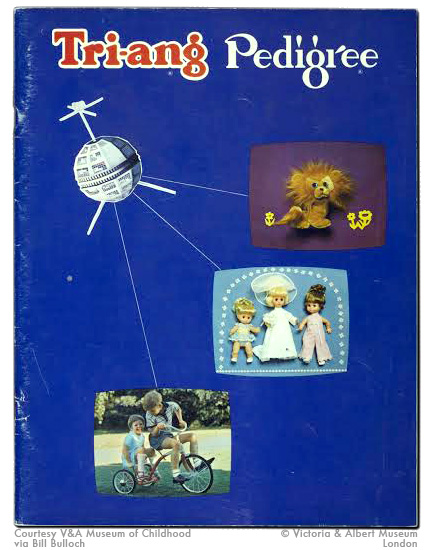 Reportedly, this catalogue would be from 1973, which would be right surprising if true. Triang went bankrupt in 1971 and Pedigree was sold off, so this is something to still doublecheck...