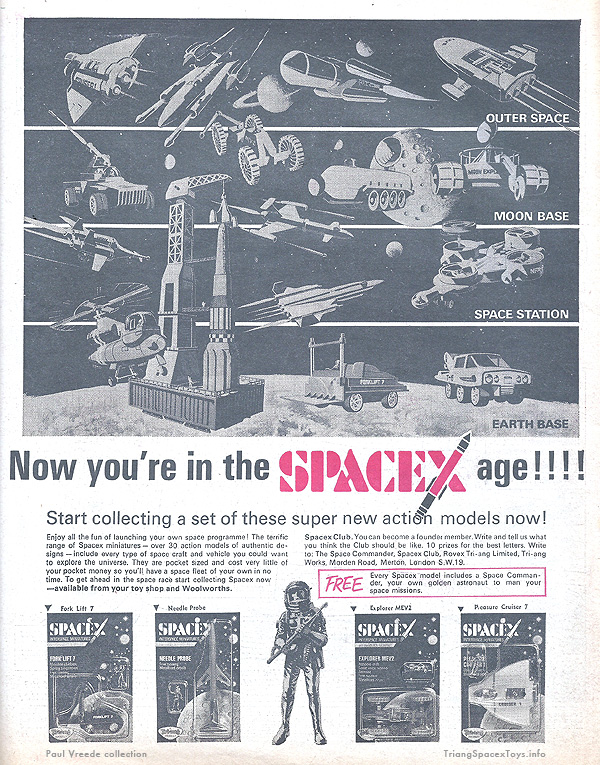 Much later, Paul Woods found another advert in this series on the Blimey blog about British comics. It appeared in Scorcher, an older title again devoted to comics and some news about football. Blog author Lew Stringer kindly supplied the issue number, and a lot of 5 issues from eBay turned out to have one advert each including yet another new variation.
First we have the full page above, which is in black & white with magenta as a spot colour, essentially a B&W ad with parts blanked off in black and duplicated for the magenta separation. It's sitting on a back page so could have been printed in full colour at no extra cost. Doing it in B&W with spot colour saves pre-press costs however, since there are less separations to mount on film and register correctly (line them up by hand). The other difference with the B&W versions appearing in Striker magazine is that the main illustration has been reproduced straight from the colour artwork, and therefore shows a lot more grey half-tones.
The 3/8 page version below is again made up of single vehicles taken from the full-page artwork, rearranged to make best use of the available space.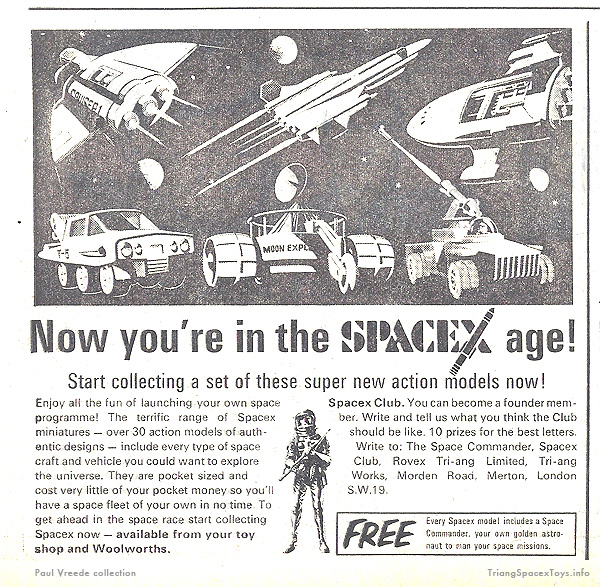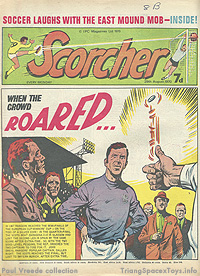 Advert at top from
Scorcher comics
< 29 August 1970

3/8 page from issue of
15 August 1970 >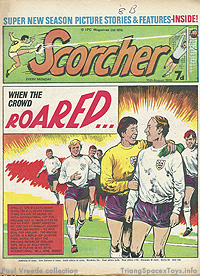 A further two issues of Scorcher include a full page B&W advert, published 8 and 22 August 1970, while the issue of 1 August 1970 contains another half-page B&W advert. There will very likely be more adverts in other issues from this period.