Note: these images are © Companies Register of the
Government of the Hong Kong Special Administrative Region.
Their terms and conditions allow inclusion here for non-commercial purposes.
== These images are NOT public domain - please do not copy ==
List of Hong Kong authorised representatives (all solicitors), August 1966.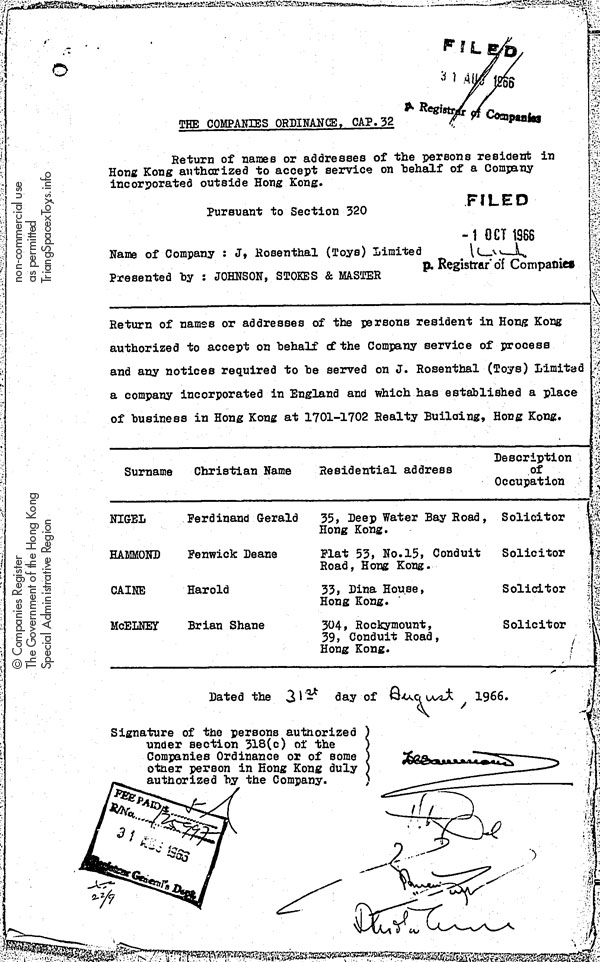 Request to have the Hong Kong registration cancelled - Century 21 Toys Ltd leaves the Colony, March 1970.