Note: these images are © Companies Register of the
Government of the Hong Kong Special Administrative Region.
Their terms and conditions allow inclusion here for non-commercial purposes.
== These images are NOT public domain - please do not copy ==
Notification of name change, presumably to Companies House in he UK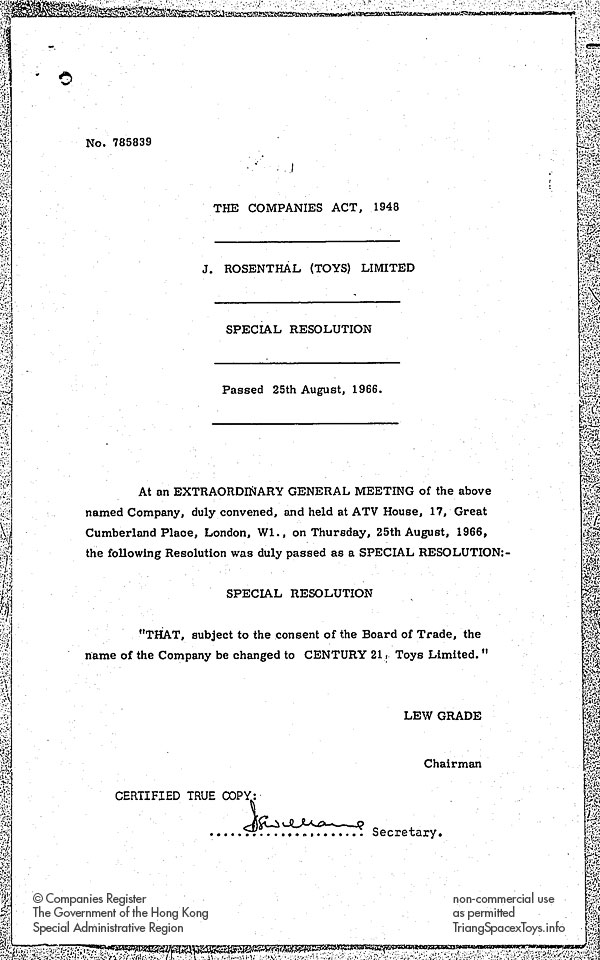 Official Certificate recording name change.
This also includes the original incorporation date of J Rosenthal (Toys) Ltd.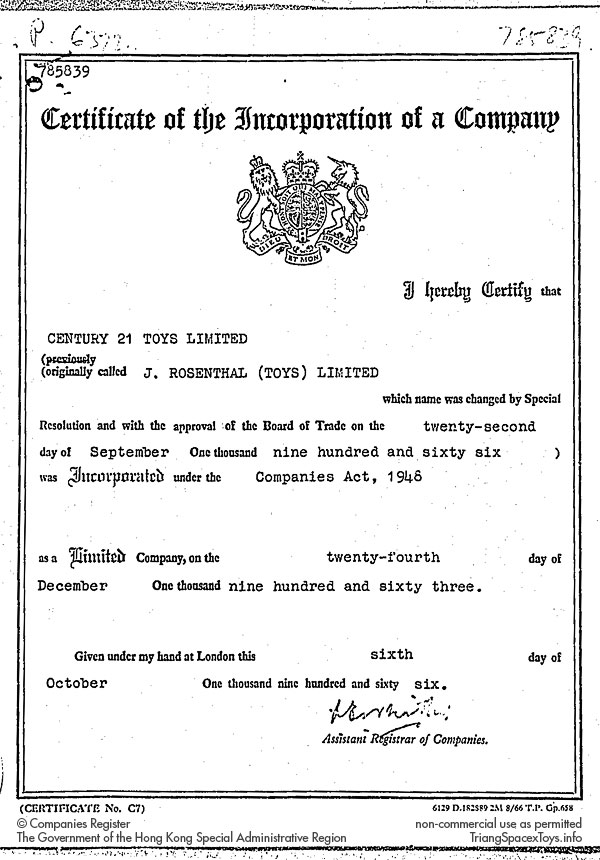 Cover note to Hong Kong Companies Register, included to be complete and because it states the Hong Kong office address.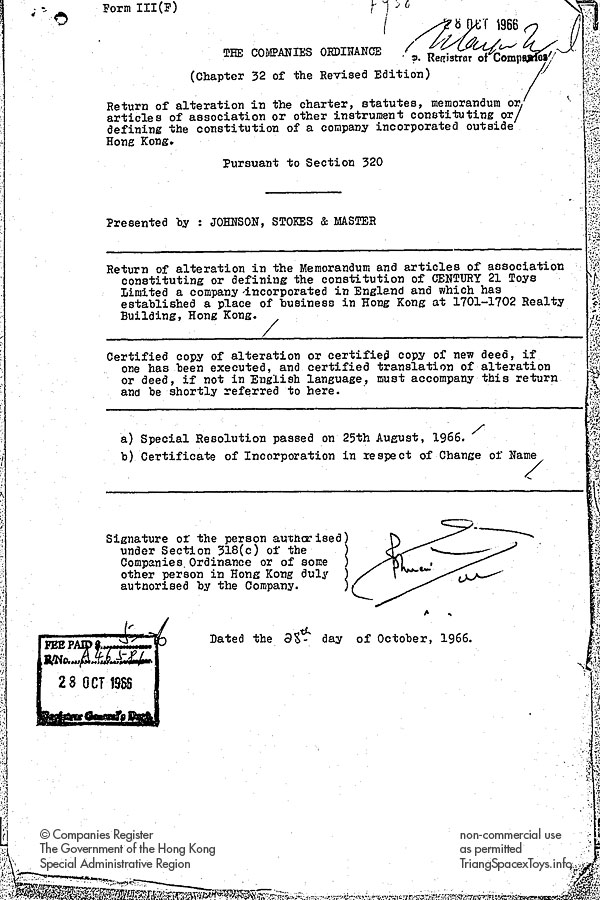 As a note, this record must also have contained a copy of the Articles of Incorporation, for which I found a covering note by a London official. Sadly these must have been lost from the Hong Kong archives, for they didn't appear in the complete set of available record scans I obtained.